Stylish Spots ☞ Meiji Jingumae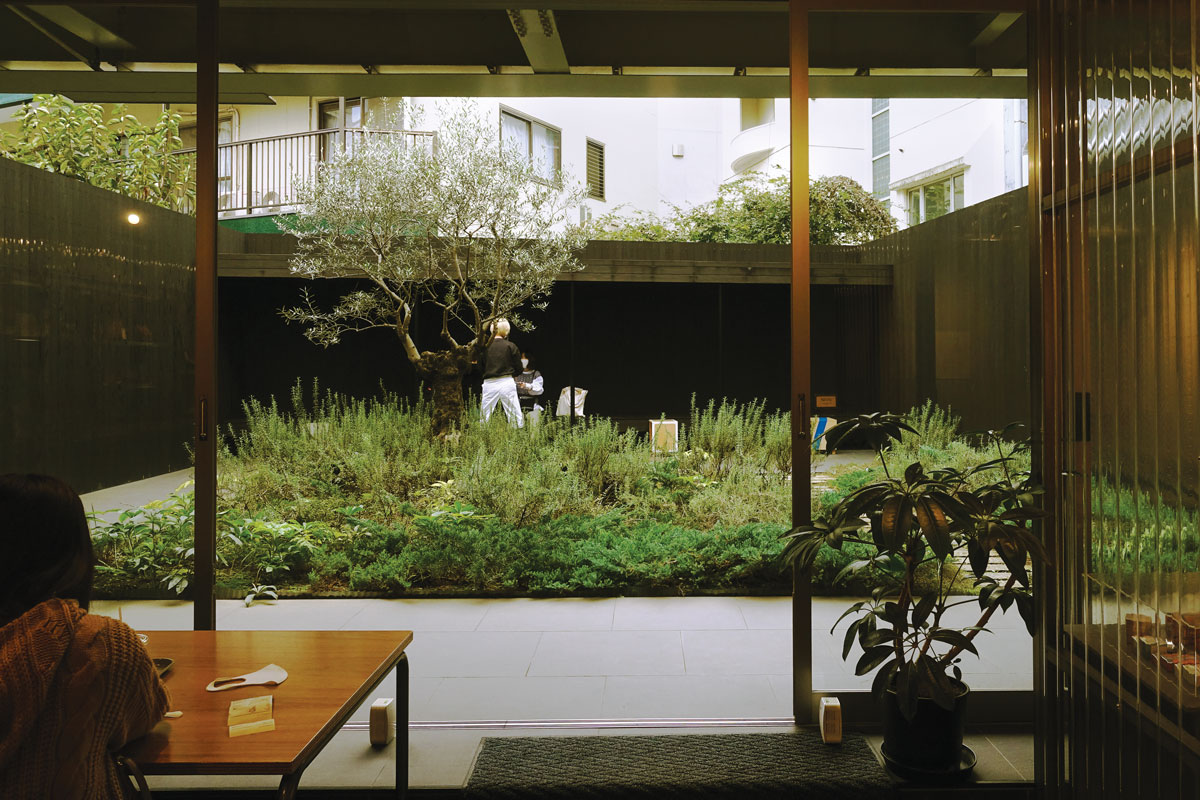 観光客として原宿駅と渋谷駅の周辺をよく歩き回ったが、今その二つの間にある明治神宮前駅の方が好きだ。
少し探しにくいかもしれないが、住宅地の間に挟まれている素敵な店がいくつかある。
今回、写真でレストランのCaroline Dinerとカフェ兼文具屋のThink of Thingsをご紹介したいと思う。
As a tourist, I really liked exploring the areas around Harajuku and Shibuya, but having lived here in Tokyo, I now prefer the area between the 2 near Meiji Jingu Mae station.
If you explore a little bit, you will find treasures sandwiched between residential areas.
Today, I would like to introduce the burger place "Caroline Diner" and a cafe/stationery shop "Think of Things" through photographs.
&nbsp
&nbsp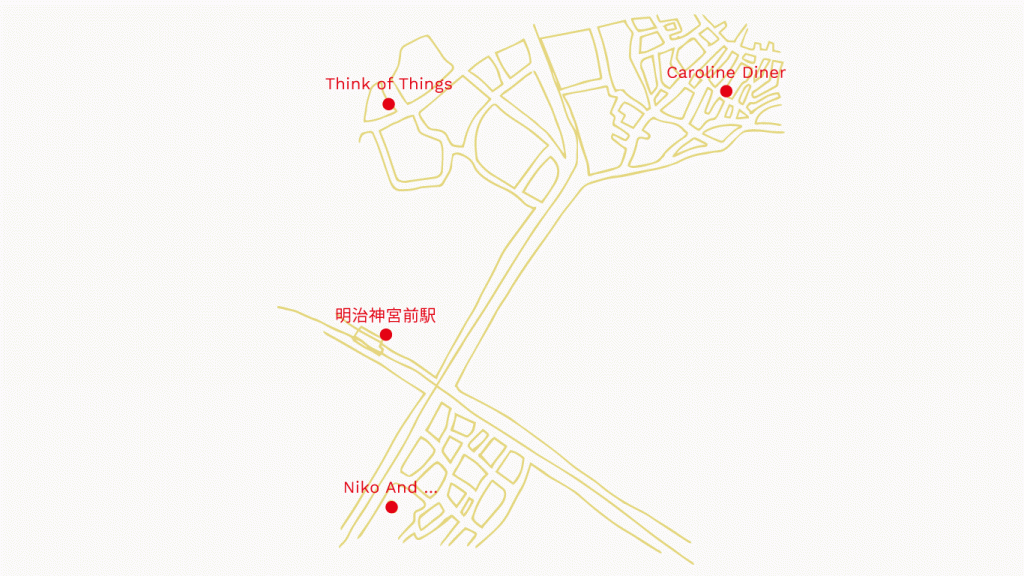 &nbsp
&nbsp
#1 A bit of Neon, a bit of American
Caroline Diner
★★★★☆
Address 2 Chome-14-11 Jingumae, Shibuya City, Tokyo 150-0001

Access  11 minute walk from Meiji-Jingumae Station
Hours  12-6pm (rest on thursdays)
ネオン看板が好きだから、店の外見が魅力的だと思った。全体的にアメリカの雰囲気がある。
昔よく誕生日ケーキのチェリーを食べ時、いつも種のない偽物のチェリーだったが、今回同じ鮮やかな赤色だが、種のある本当のチェリーだ!知ったる時に一瞬の感動が
湧いてきた。
カロラインバーガー1250円(ポテト付き)
ブルーハワイフロート800円
I really like neon signs, so I found this shops's exterior fairly charming.It has an American vibe overall.
Whenever I ate birthday cake cherries, it is always the bright red fake cherry. However, despite have the same bright red colour, the one on the soda was a real one! It was a sweet surprise.

&nbsp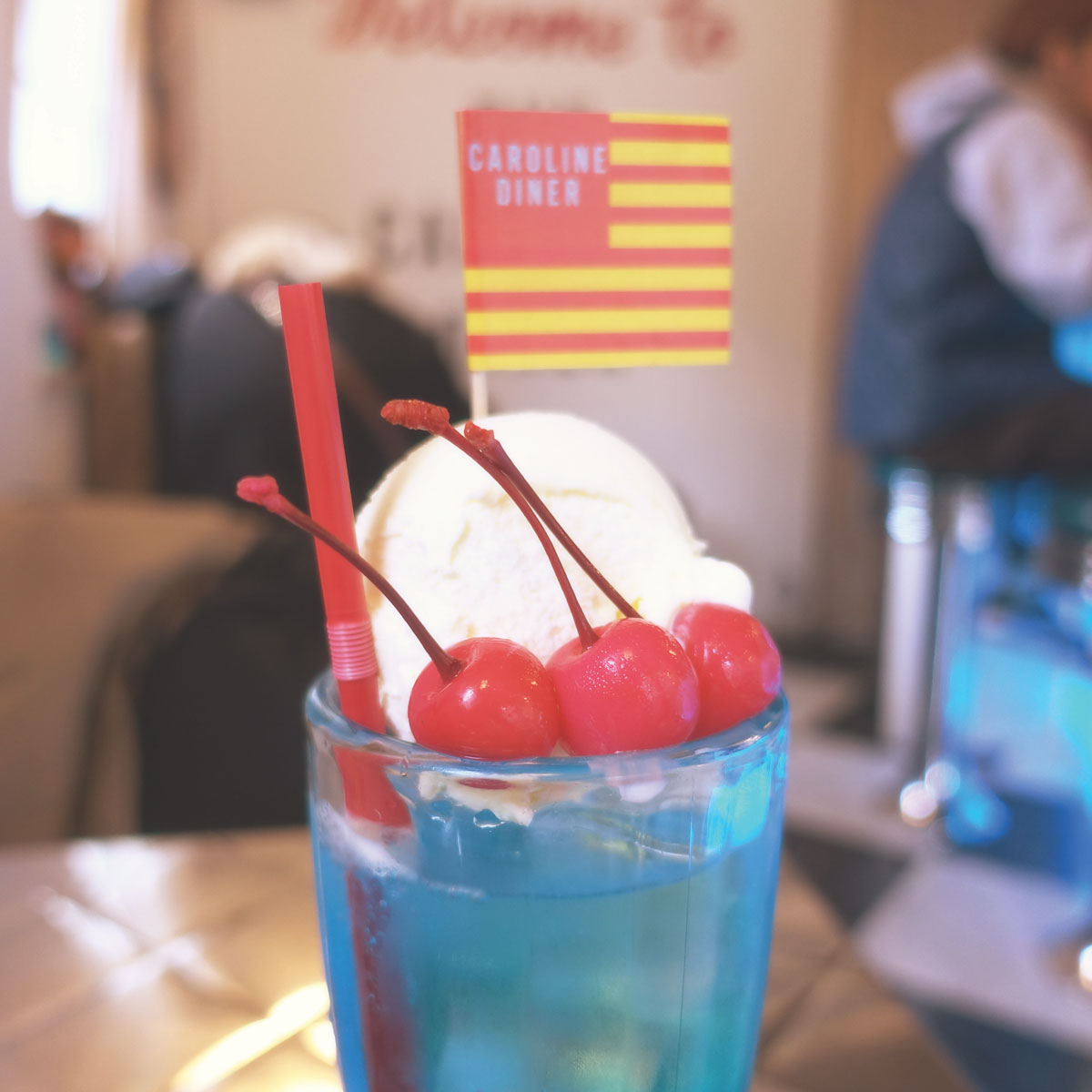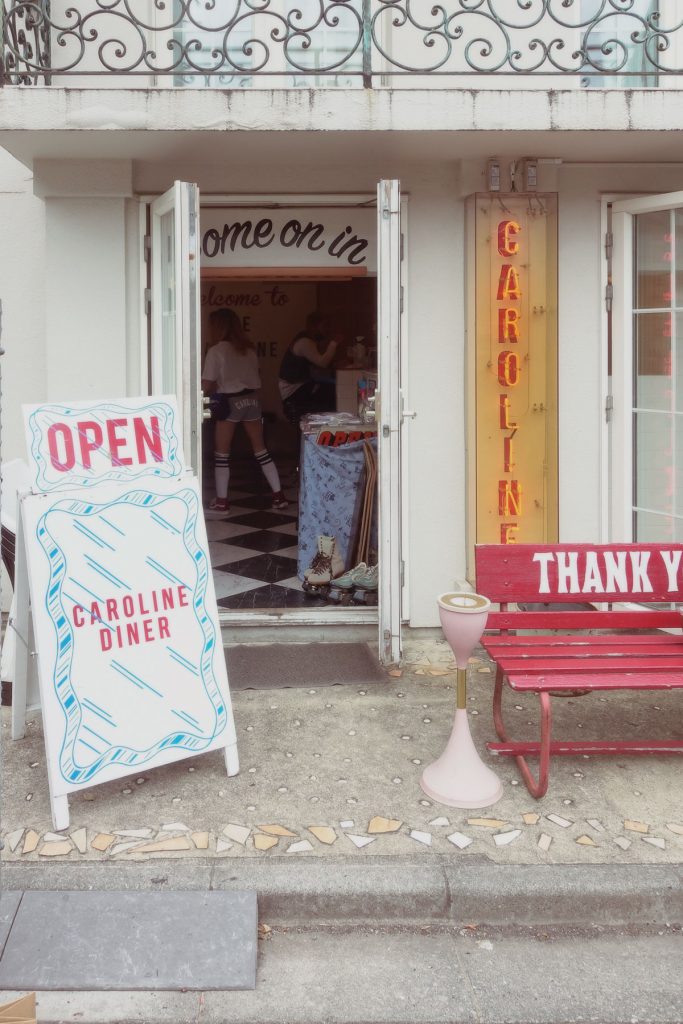 &nbsp
&nbsp
#2 Typography Nerd's Cafe
Think of Things
 
★★★★★
Address THINK OF THINGS、〒151-0051 Tokyo, Shibuya City, Sendagaya, 3 Chome−62−1
Access  5 minute from Meiji Jingumae
Hours  11am-7pm
JAGDA新人賞を得たデザイナー「金井あき」をデザインした文具店兼カフェだ。特に店の中のタイポグラフィが素敵だと思い、タイポグラフィオタクの天国だ。
時期によっていろいろな小さい展覧会が開催されたり、限定メニューも提供したりするいい点がある。今回秋メニューにあるアップルジンジャーを注文してみた。美味しいし、ジンジャーもたっぷり。
アップルジンジャー570円
This is a stationery shop/cafe designed by JAGDA newcomer award winner Kanai Aki. The typography used in the shop is on point, it is a heaven for typography nerds.
They have small exhibitions from time to time as well as seasonal menu. This time I ordered apple ginger from their autumn menu. Its delicious with a generous amount of ginger!
Apple Ginger for 570 yen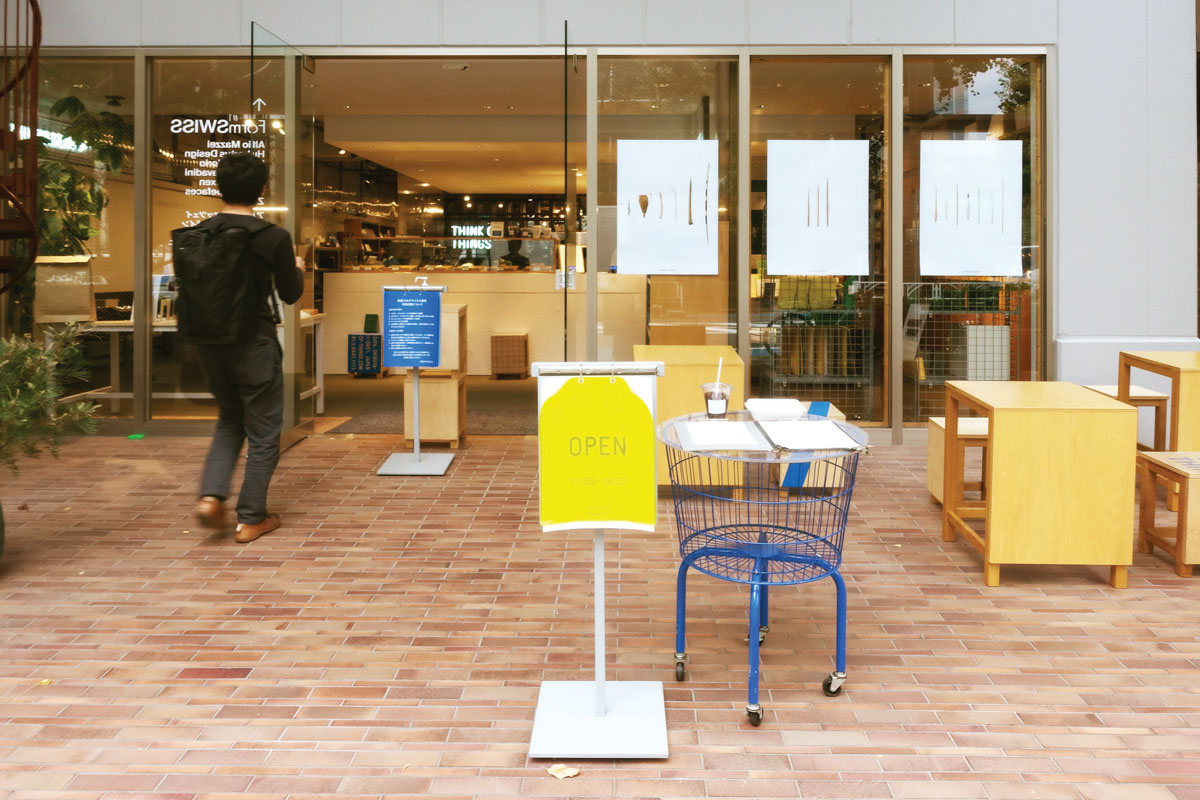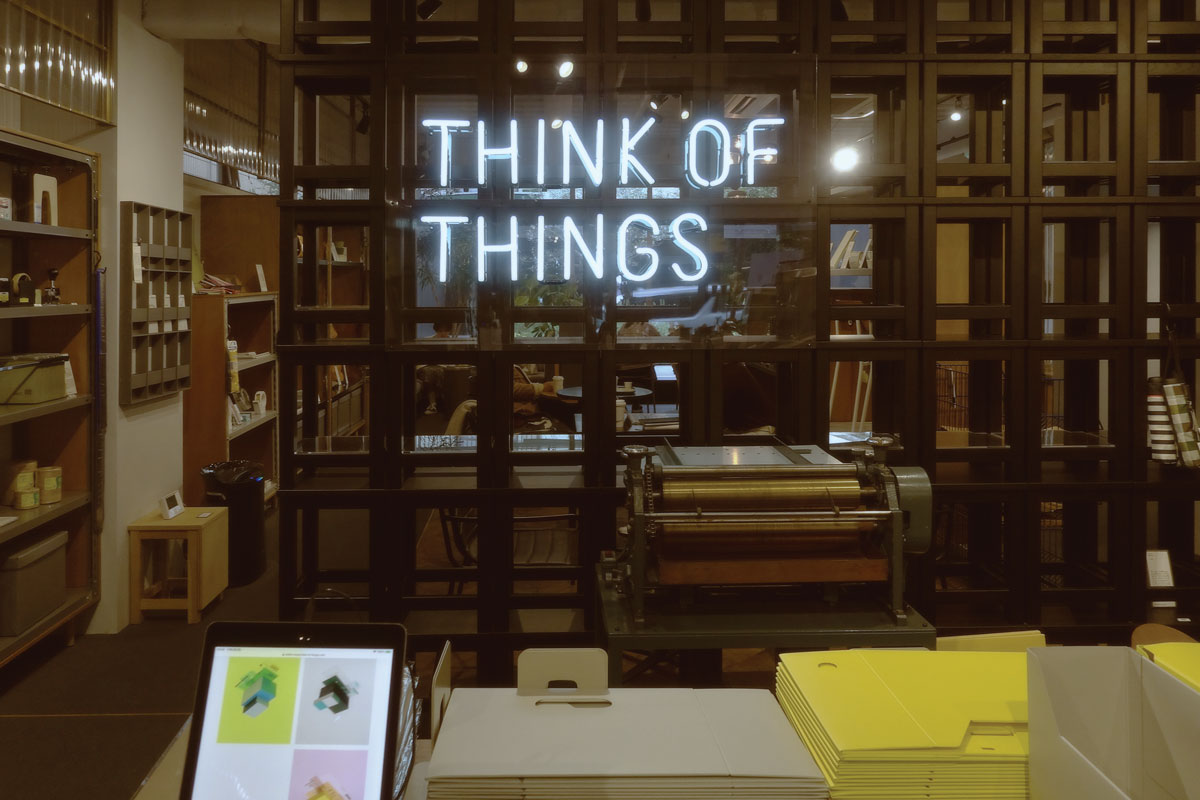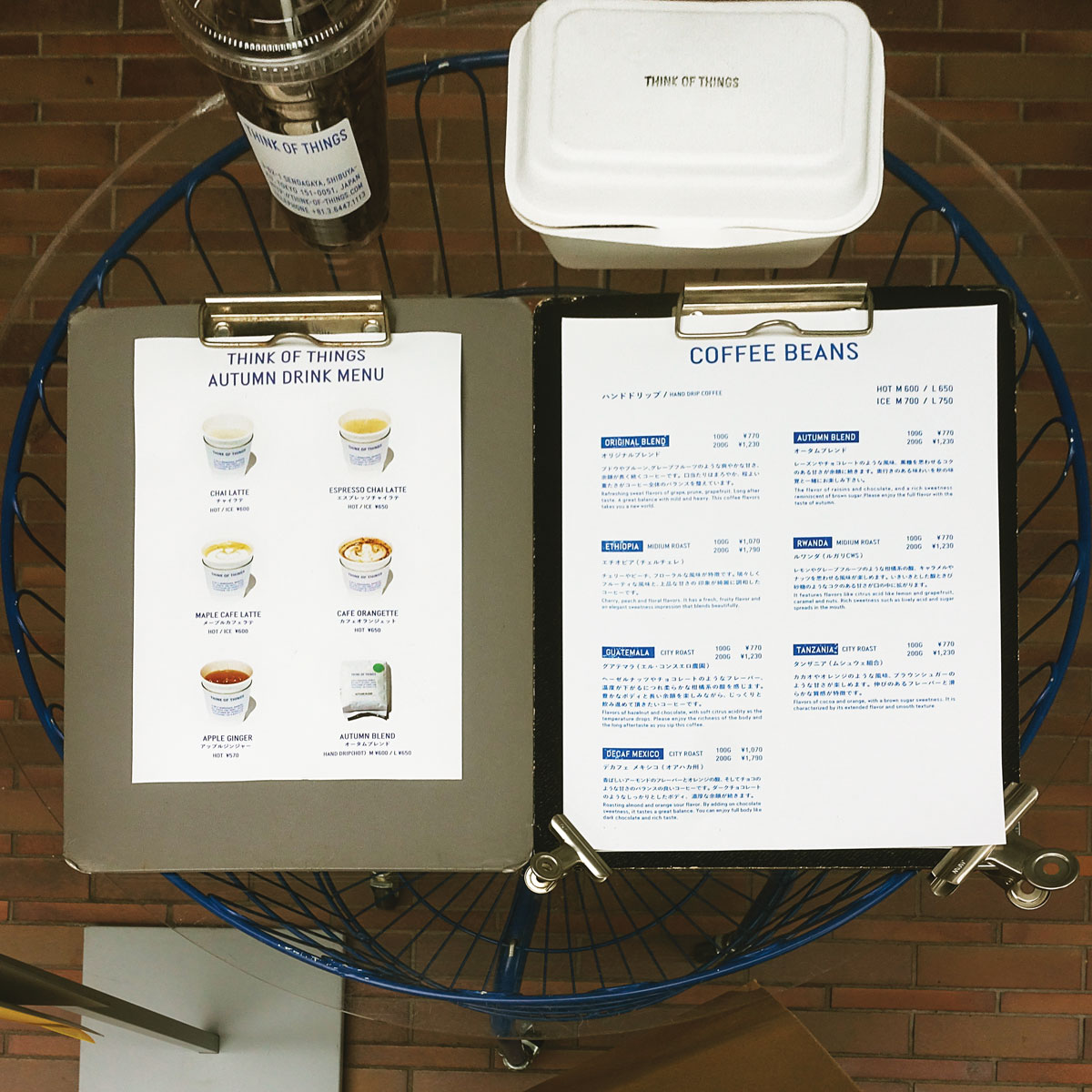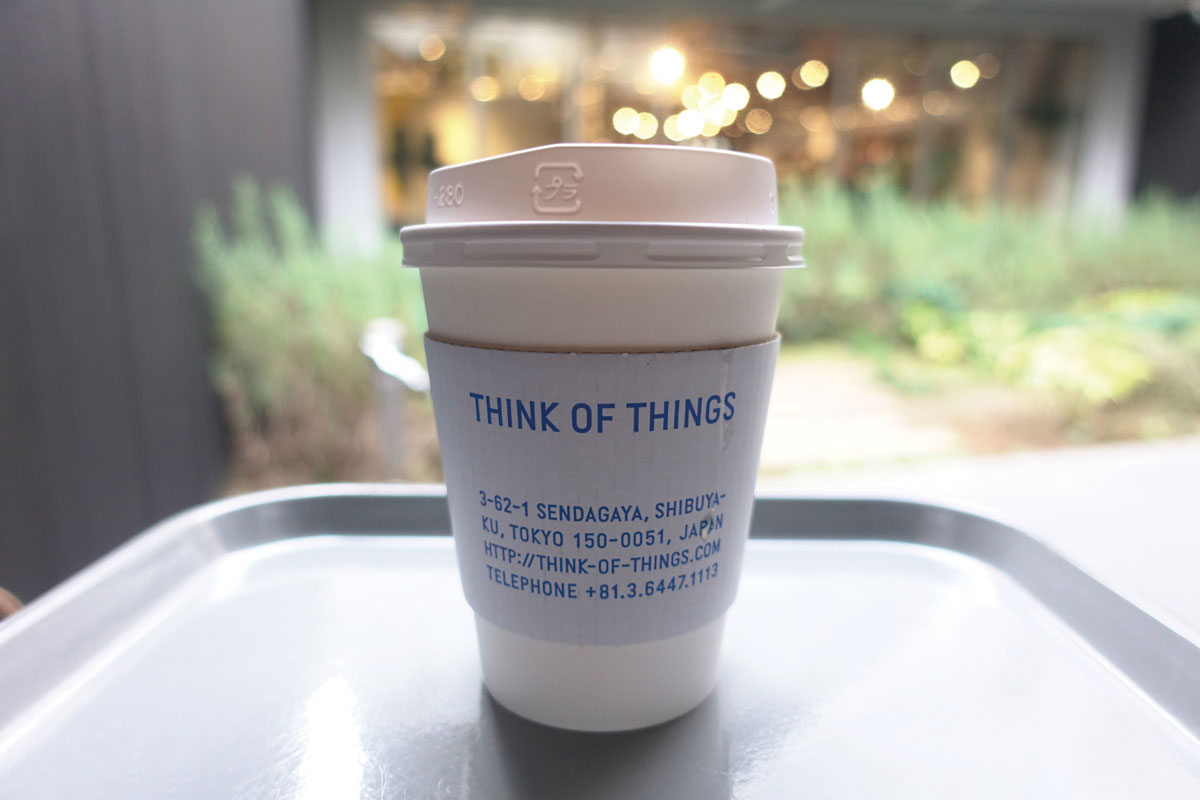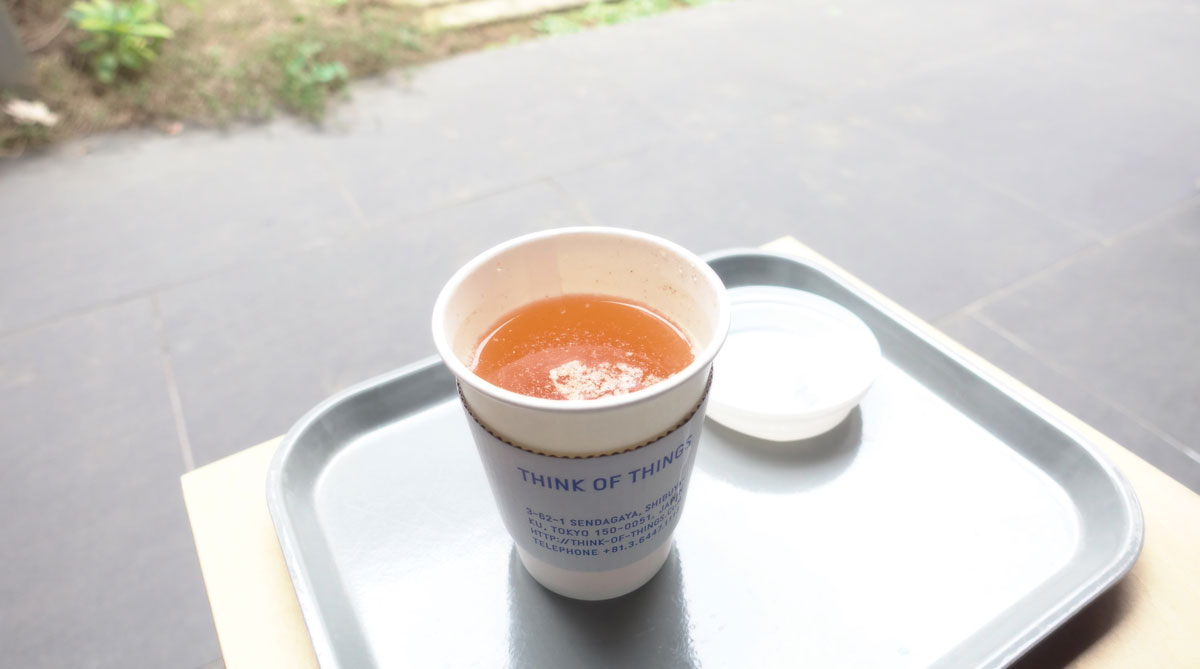 &nbsp
&nbsp
&nbsp
&nbsp
Next stop ☞ ???