Previously:  DESIGN TRAVEL GUIDE ☞ Hong Kong'16
Once again, another long overdue post. I visited Japan in December 2017 when I had my university entrance exam. It was the christmas period and Tokyo was full of beautiful illumination. I won't talk about the illumination much below but some great places for that were Tokyo Midtown and the area around Tokyo Station. Really classy places. You won't get that level of illumination in Singapore, Japan really prides itself in its lighting design.
At that time I was really into Lisa Ono and Bossa Nova, hence the music choice, but now when I look back it might be cheesy but oh well. I shot and edited all these back in December 2017 but I missed the time to upload during christmas then. But now I finally decided to make a post on it. I am living in Japan now so I will probably have even cooler places to show in the future. This list of 6 places include some places you will not find in other english media that I really like such as "CHOCOLATIER PALET'DOR". As mentioned before, it would not just be places of design interests, but anywhere I enjoy. I merely named it "DESIGN TRAVEL GUIDE" because it is a list made by a designer, me in this case. 
DISCLAIMER☞All these photos are shot and edited in 2017 so the state of the shops reflect that time.
&nbsp
CHOCOLATIER PALET D'OR ショコラティエ パレ ド オール
★★★★★
Address 〒100-6501 Tokyo, Chiyoda City, Marunouchi,
1 Chome−5−1 新丸の内ビルディング
Access  5 minutes walk from Tokyo Station

&nbsp
Hours
Mon-Sun: 11:00~21:00
Photos courtesy of CHOCOLATIER PALET D'OR's
instagram and relevant parties.
I'm used to seeing big global chocolate brands like Godiva or even Japanese ones like Royce. However, ever since I watched a Japanese drama on chocolatiers, I have developed an appreciation and curiosity for chocolatiers. I found a Japanese chocolatier –not in a food guide book– but in a brand identity compilation book. It was chosen as an example of brilliant brand design and I could not agree more. Typographically state-of-the-art. From the chocolates to the store and packaging, this is the kind of experience I was hoping to find in Japan.
I went to the store near Tokyo Station, in the Marunouchi building, overall a beautiful area. The store had seats with certain dine-in menu, the ice-cream looks great but what was really interesting (in 2017) was their transparent cocoa drink. It was fascinating. Their stuff is actually pretty expensive, but I think they make very decent souvenirs for slightly more important people. Especially since it is not a global brand and can only be obtained there.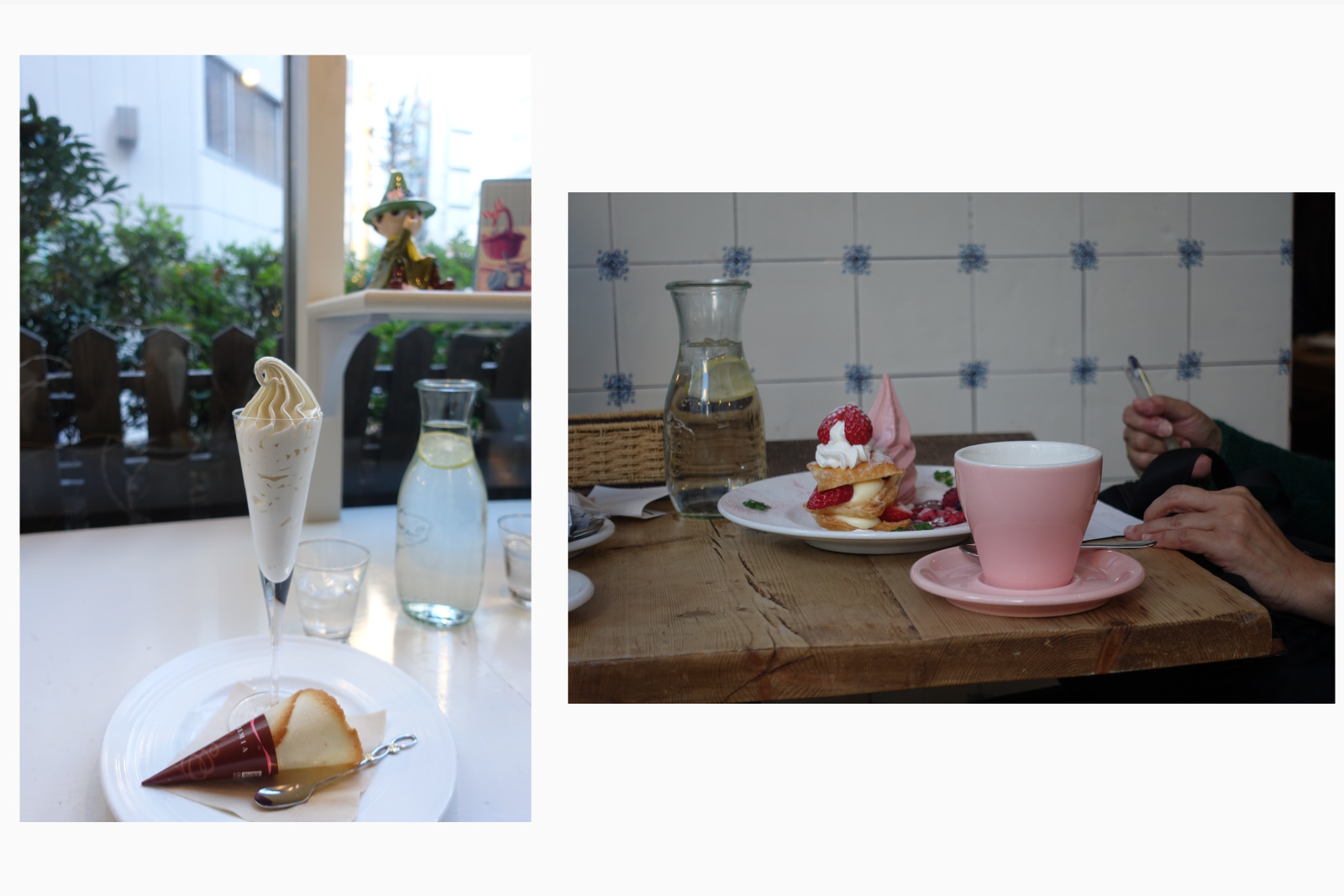 Creamia
★★★☆☆
Website  http://www.nissei-com.co.jp/cremia/en/
Access  Various locations
Hugely recommended at that time, but these days I find it everywhere. True to what everyone says, its a really great soft serve. I even watched a video that explained that the people behind it used science and years of research to develop the perfect taste, texture and even the perfect cone that complements it.
La Mère Poulard ラ・メール・プラール
★★★★☆
Address 3 Chome-5-1 Marunouchi, Chiyoda City,
Tokyo 100-0005
Website  http://www.la-mere-poulard.jp/
Access 2 minute walk from Tokyo Station
Hours
Mon-Sun: 11:30~22:00
I saw a facebook video about fluffy omelettes and after further probing, found it to be La Mère Poulard. It originated as a french inn in 1888, with their giant omelettes cooked in a wooden hearth being hugely popular. It was also on an island which was the reference for their original logo. As of now, it seems that this restaurant can only be found in Japan besides its home country of France, which makes it worth a visit if you are in Japan. The brand identity design is pretty impressive here as well, they keep the consistent red and the interiors make you feel like you are transported to that french island where this place was first opened on. I had the omelette which is really interesting texture-wise but it was not too spectacular for me personally, but I did notice the Japanese customers finish it well, perhaps it is more fitting for the Japanese tastebuds.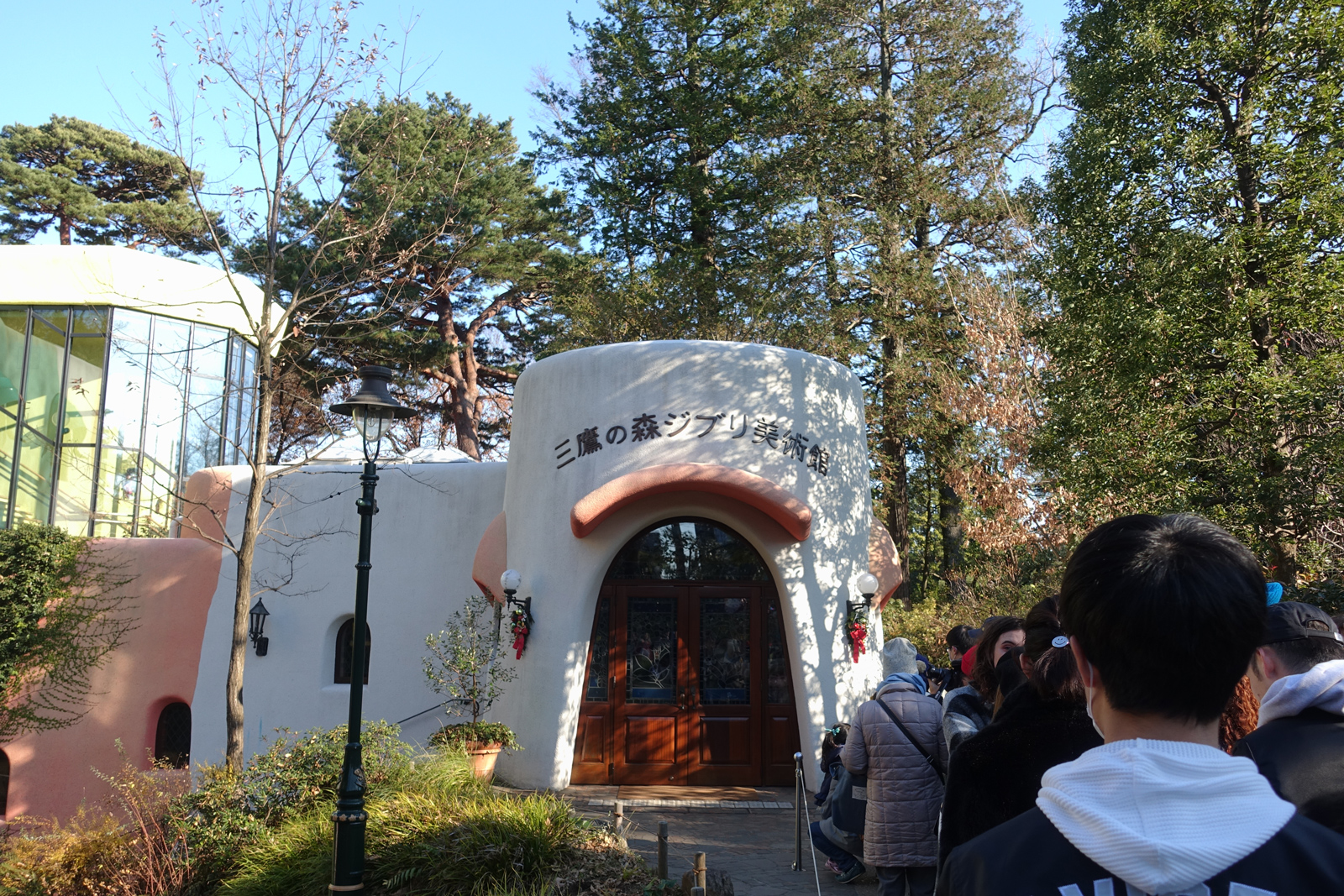 Ghibli Museum 三鷹の森ジブリ美術館
★★★★★
Address 1-1-83 Shimorenjaku, Mitaka
Tokyo 181-0013
Website  http://www.ghibli-museum.jp/
Access  Take the cat bus from the JR Mitaka Station
Hours
Mon-Sun: 10:00~18:00;
closed on tuesdays;
"Let's get lost together" is the museum's slogan. Photography inside is forbidden so I cannot show much but this is a magical place. There are delicately crafted exhibits in every corner, many layered or have moving mechanisms. This means even the manhole are designed and there are places you have to crouch to go through. It really feels like you are in a Ghibli movie.
The exhibition on that time was about food in their movies and they remade several kitchens into sets that we can explore. It also documents the tedious behind-the-scenes process in creating an animated film. In line with the theme of food, they had a short film called "Mr Dough and the Egg Princess" screened in a delightful mini theatre. From the art deco lamps outside the theatre to the illustrations on the ceiling of the theatre, its a dream come through–I mean having your own themed theatre showing tailor made films and perhaps even have deliberately crafted trailers before the film is super cool. The short film is also a silent film such that tourists from any country can understand it without having a hundred different subtitles. My entire family loved it. The short film they make are specifically made for the museum and they renew them once in a while, along with new exhibitions, giving the museum a lot of revisit value.
This is a must-go, however tickets are hard to come by. Tickets for the month go on sale on like the 10th of the month but they sell out real fast. It was the case for me and I had to ask a friend residing japan to help me get it. Apparently they have separate quotas for buying in Japan and from overseas. You should google it.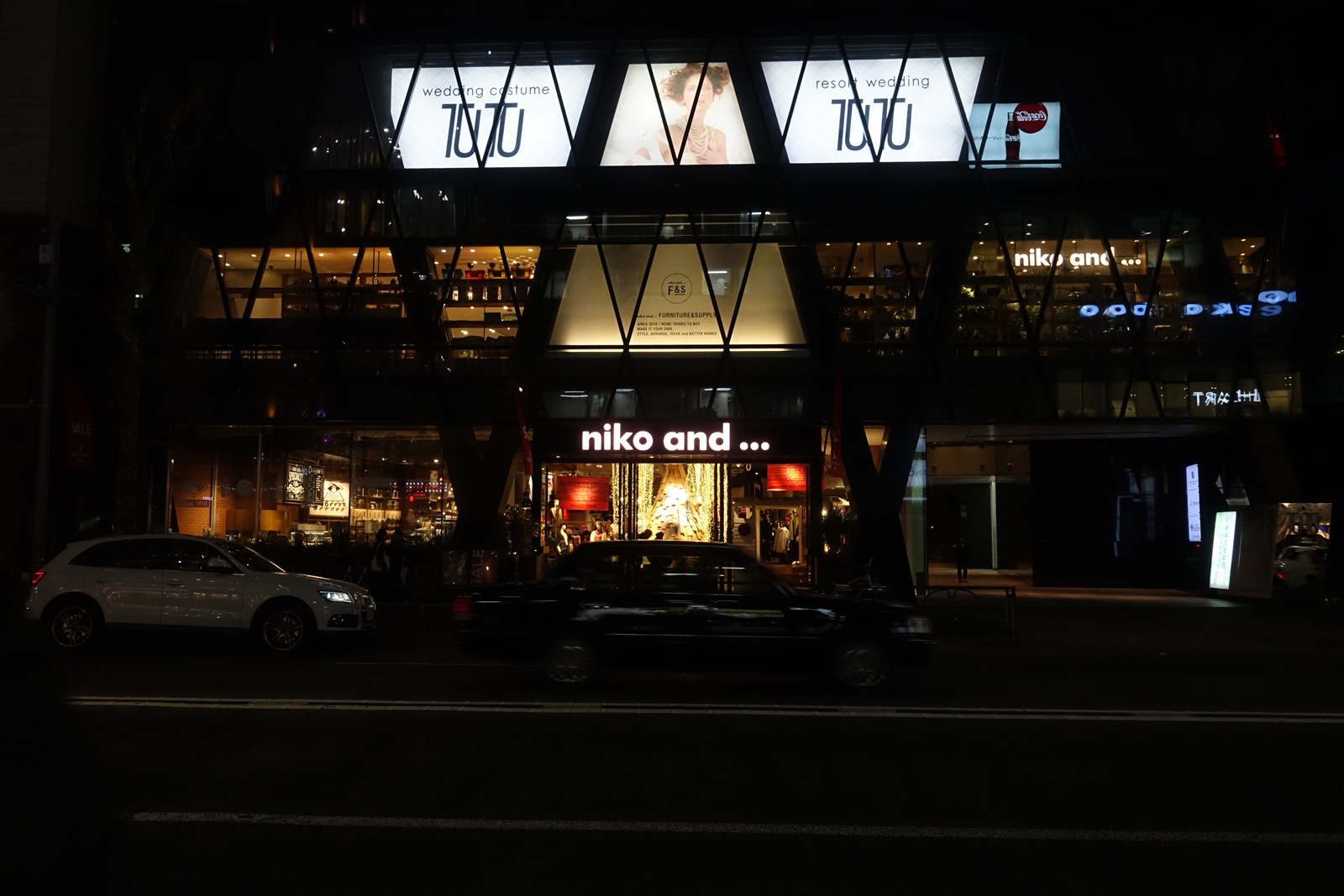 niko and … ニコアンド
★★★★☆
Address 6 Chome-12-20 Jingumae, Shibuya City,
Tokyo 150-0001
Website  http://www.nikoand.jp/
Access 4 minute walk from Meiji-Jingumae Station
Hours
Mon-Sun: 10:00~23:00
This is actually a retail franchise but I really like it. I appreciate brands that has a strong concept and art direction that they use throughout consistently in different areas. They can be as diverse as having food, furniture or even clothes in the same brand. A good example is IKEA and MUJI whom also have a strong typographical system throughout their brand, be it in furniture design, price tags, food menu or catalogues. 
Ok so in a nutshell, "niko and …" is most well-known for its clothes but they also sell potted plants, furniture, daily necessities and some stores have a coppe café in it. The idea is that you can attach any other brand name behind [niko and …], so they manufacture original items, carry certain brands and also collaborates with certain brands (from Casio to).
However all of these things are designed or selected in line with "niko and …"s strong and unique visual language. I remember when I first visited, I really love how everything is done originally in its brand universe. They had such wide variety of original goods that you don't know what you might find, they even have their own gachapon machines that sell tiny potted plant figurines. I remember when I purchased my first item then, I got a beautiful receipt that has an exclusive QR code to a beautiful brand film they made that season. I still store that advertisement in my phone, because they really make some of the best advertisements.
&nbsp
(ABOVE) Not my favourite advertisement of theirs, but still a good one.
The soul of the brand can actually be found in their special "niko and … " dictionary which is a special edition publication designed by award-winning graphic designer Naomi Hirabayashi who also did the brand's identity design. This dictionary explains every tiny preference and inclinations that guides the brand. An example is that dictionary states their liking in old luggages full of stickers and scratches or their emphasis on the combination of metal and wood. All of these principals and values culminate to guide the diverse brand to have a hard-to-define yet consistent colour or tone.
BTW, you can check out their painter denim, it sells quite well and I have it. Perhaps next time I will write a post just talking about their advertisements. LOL.
I passed the entrance exams!
&nbsp

&nbsp
&nbsp
Next stop ☞ Taiwan '18