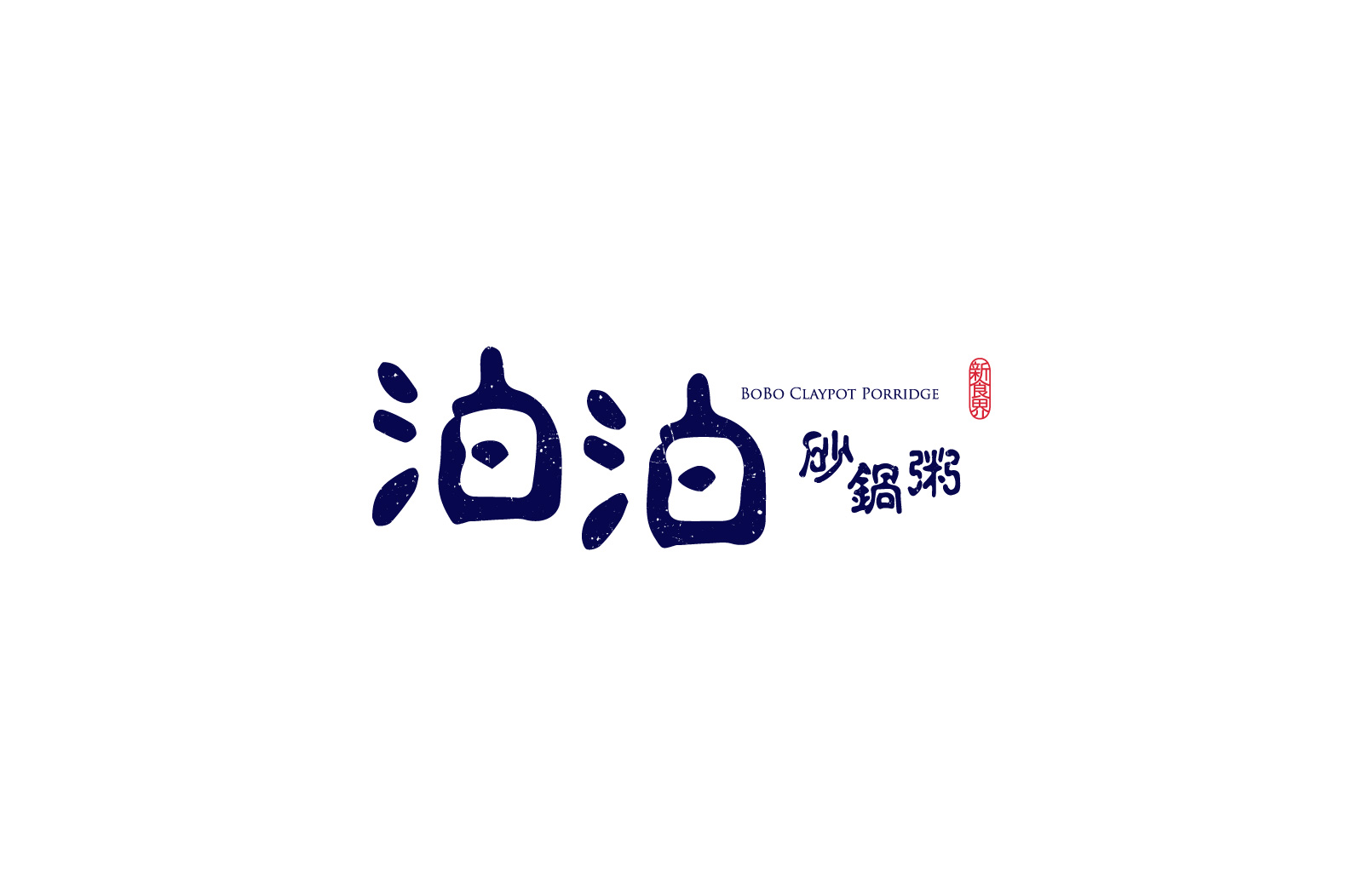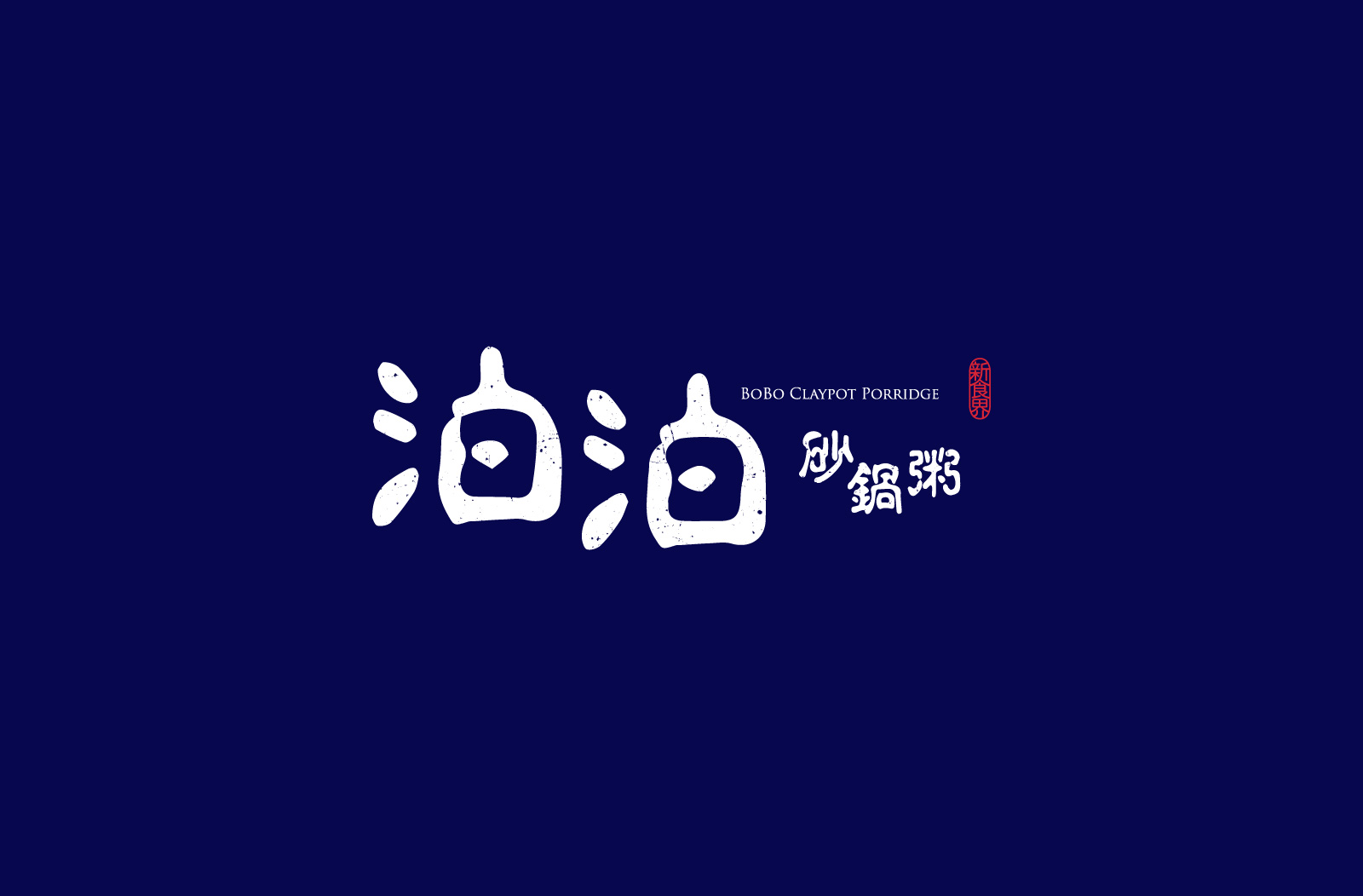 Bobo Claypot Porridge. (2015)
Mentor: Patrick Gan. Designer: Shannon Teoh
Client
Food & Beverages / Commercial / Brand Identity
Mediums
Typography, Graphics, Packaging, Namecard, Stationery, Naming
Synopsis / Introduction
"泊(bo)" is a character meaning 'float' made of "氵(water)" and "白(white)", it is a suitable for our brand since porridge is essentially white rice floating on water. Targeted at South-east Asia, it needs to both retain the oriental soul and be catchy to malay-speakers. "Burbur" means porridge in malay and it led to the similar-sounding "Bobo Claypot Porridge" that is suitable for both cultures. Dynamic arrangements of calligraphic, watery typography in the rice white logo floats on the contrasting dark blue. Rice grain motifs and claypot textures accentuates the new traditional style of the brand. 
泊泊砂锅粥的名字来源于马来文的单词"burbur",该词直接的意思是粥。就如粥是在水上垺的白米,"泊泊"是一个不只对华人,但也对马来人很简单容易上口的名字。为了东南亚打造的品牌,它用的是"新传统风格"来迈向吸引不同文化的食客。品牌应用着如砂锅表面的质地和米饭似的花纹来制造一个独一的品牌体验。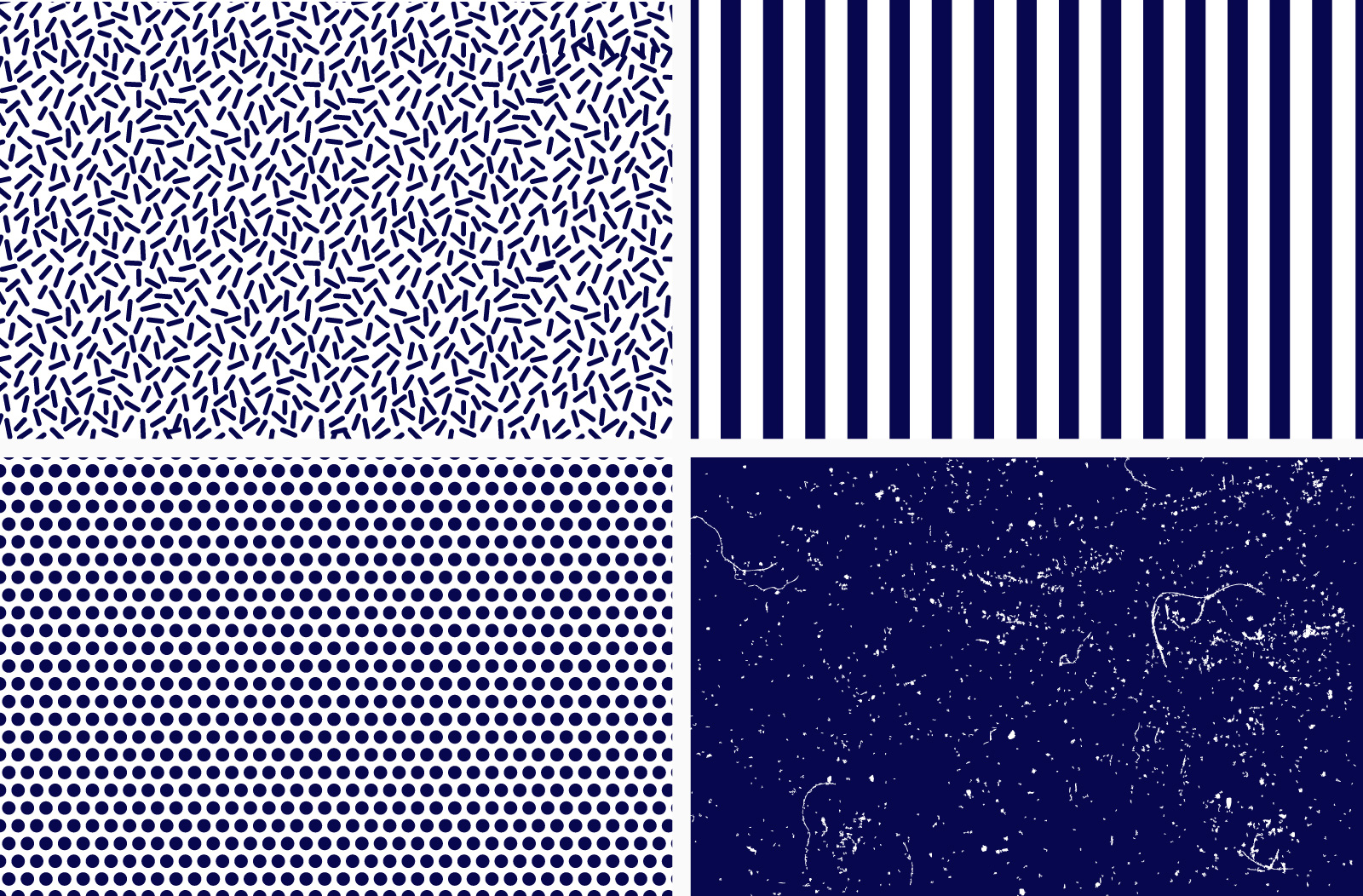 (From top left-clockwise)
rice grains pattern, stripes, dots & claypot textures.
淡泊(dan bo) has several meanings in mandarin(one of it, plain) and we use it as a wordplay to name our plain porridge base. The menu works with a checklist system where you choose different toppings to add to the plain porridge base.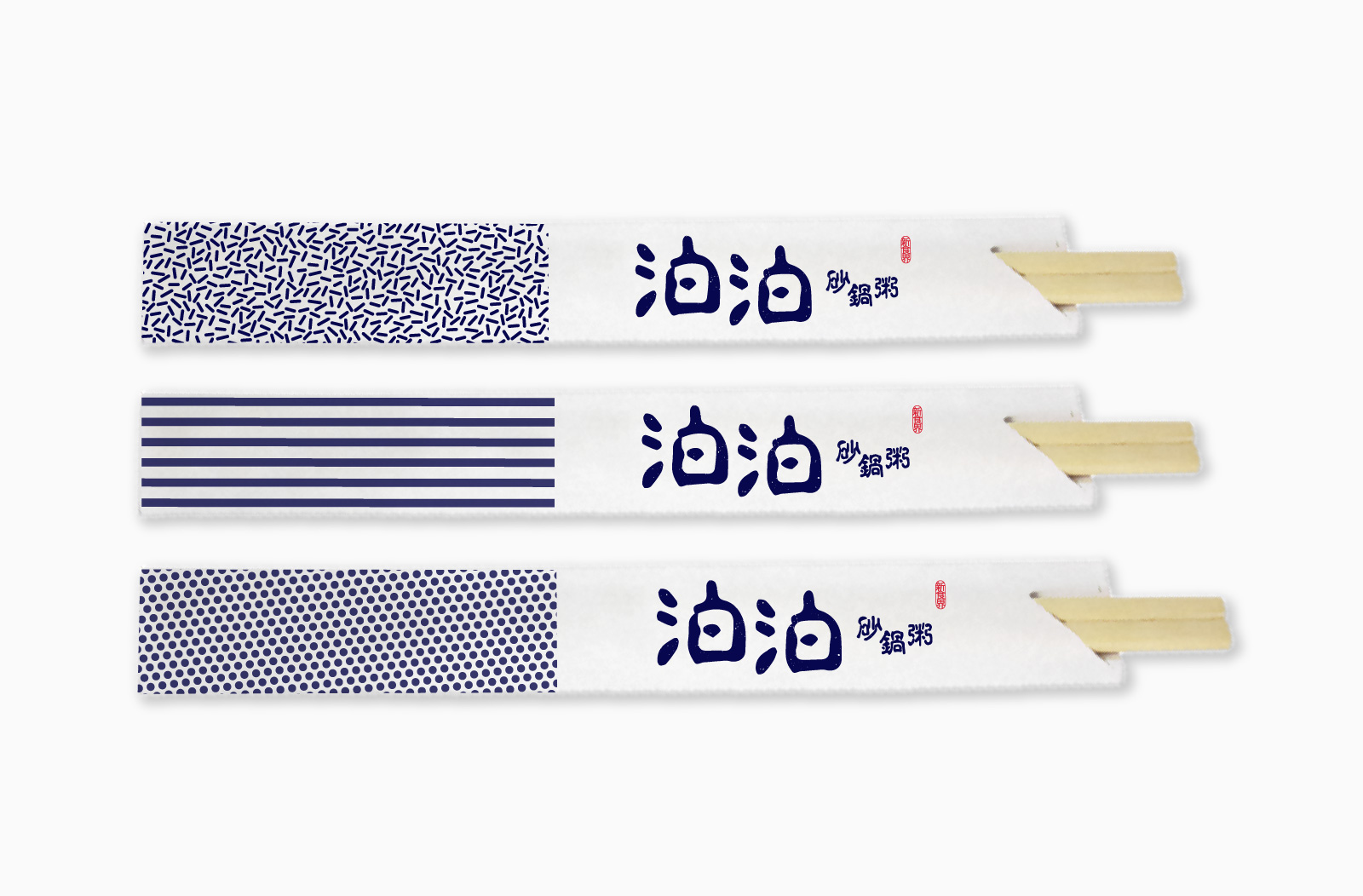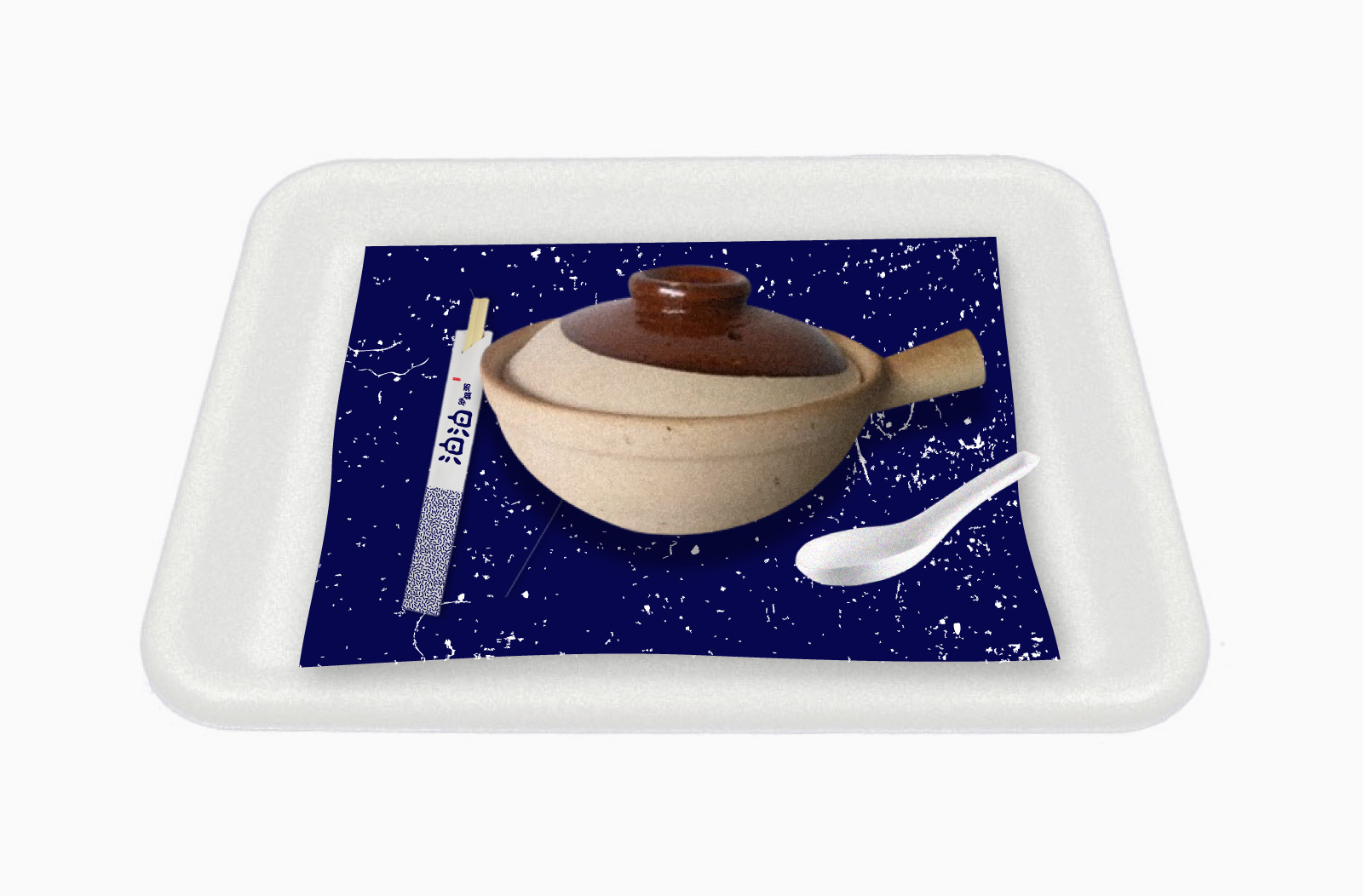 Camouflaging Spilled Porridge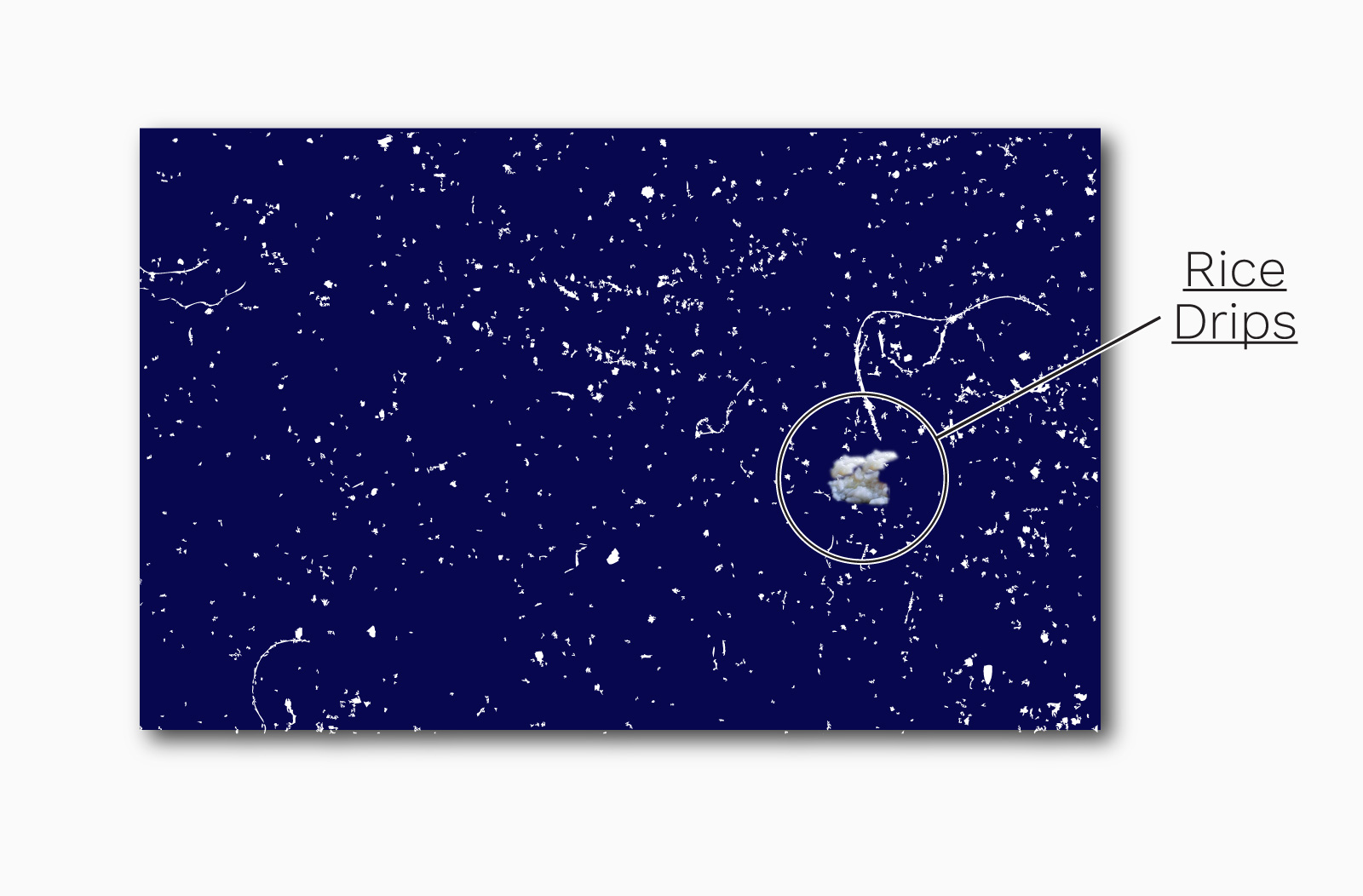 People tend to accidentally drip their porridge when eating, making a mess on the table. Using our claypot texture, we make a trayliner that will not only make the mess less obvious but also make it to be part of a beautiful mess.
&nbsp
食客在饮用粥的时候,时不时会不小心把粥滴到托盘上,不太雅观。用着砂锅的质地印刷出来的托盘垫,能够在视觉上与滴在托盘上的粥混合起来。
&nbsp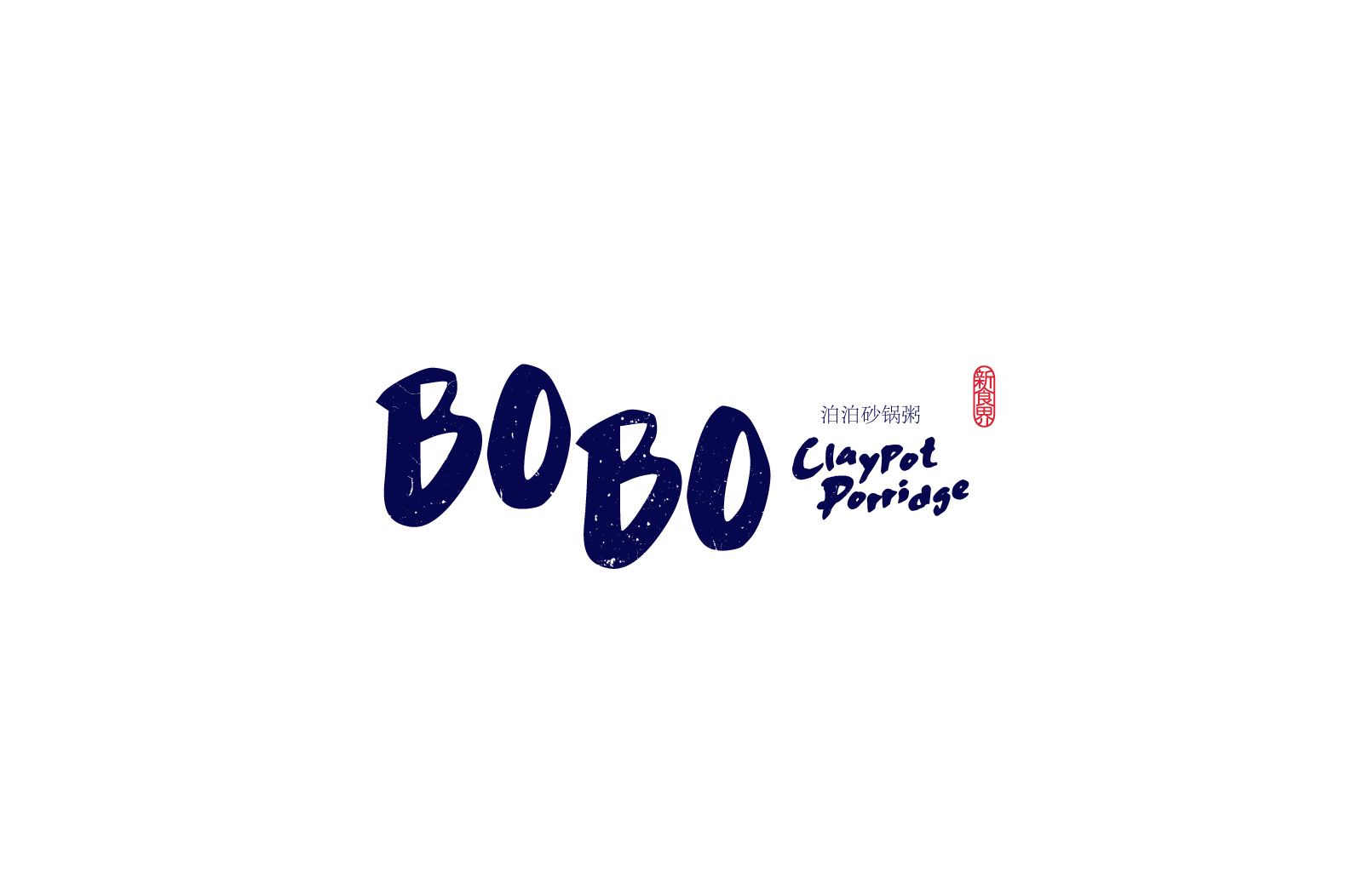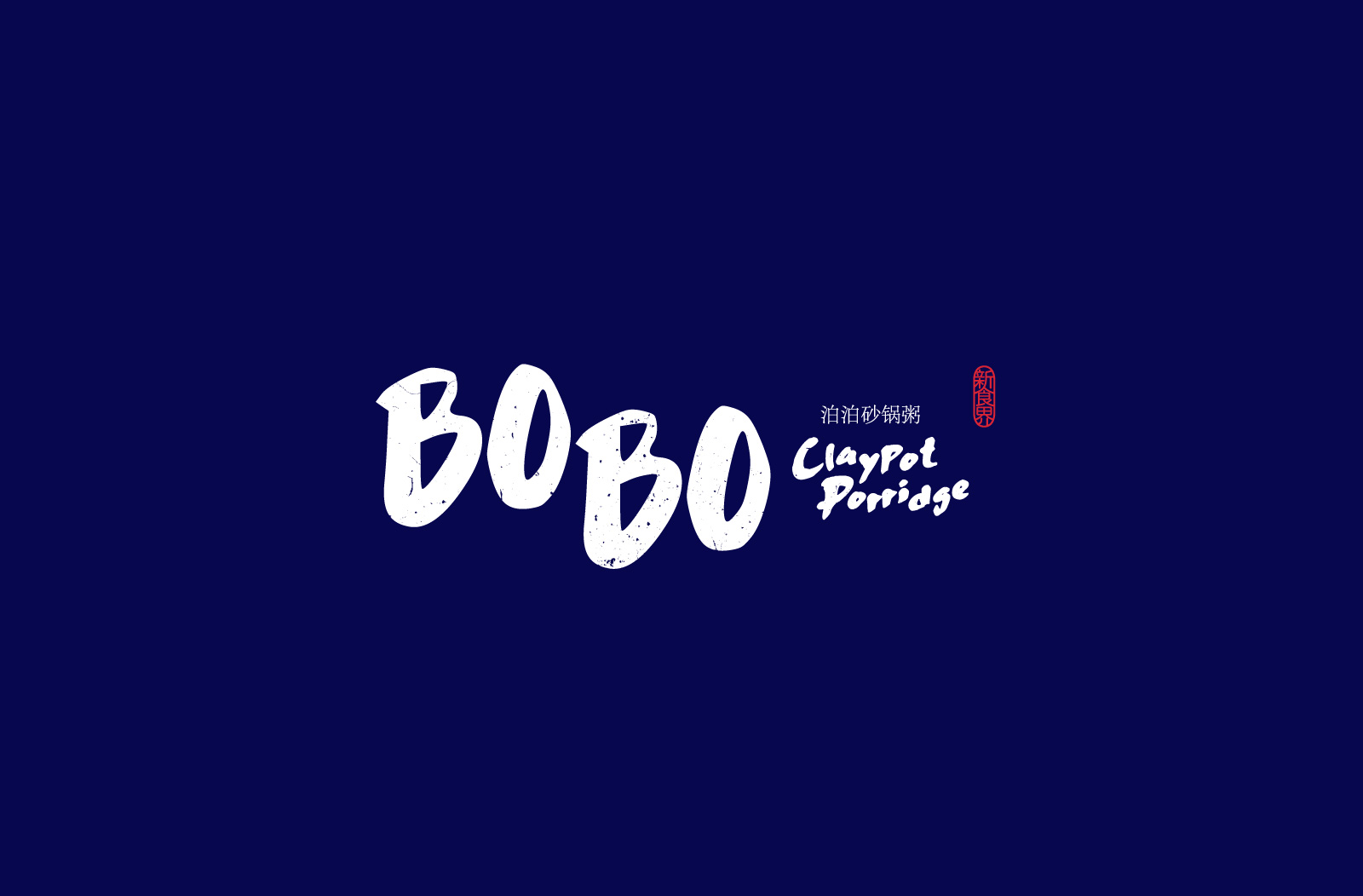 ---
&nbsp