IDOOH X MOOVE MEDIA: AFFORDABLE ART FAIR CASE STUDY (2018)
Editor: Shannon Teoh
Motion graphics: Shannon Teoh
Client
In-vehicle tablet provider / Commerical / Video
Mediums
Videography, Motion graphics,
Typography, Editing, Layout
IDOOH X MOOVE MEDIA: AFFORDABLE ART FAIR ケーススタディー(2018)
デザイナー シャノン・テオ
フォトグラファーシャノン・テオ
クライアント
車内広告タブレット会社 / 商業プロジェクト / 広告映像

媒体
映像、モーショングラフィックス、
タイポグラフィ、編集、レイアウト

Synopsis / Introduction
IDOOH is a company that provides in-vehicle tablets with data-driven advertising. It makes advertising more interactive and a passenger's ride more interesting. They recently collaborated with Affordable Art Fair to make an art questionnaire that eventually leads to free tickets to the fair. Hence, the task was to make a video that showcases the mechanisms of this collaboration and its results to potential investors and clients in a conference. Besides demonstrating how it works, the fair director, a taxi driver and a passenger were interviewed about it. The IDOOH logo is built with alphabetically-shaped blocks in 5 brand colours–By using the building blocks of the logo as windows and overlays to act as transitions between the clips, it subtly burns the brand image/colours into the viewers' mind. Overall, the avant-garde approach to the design of the film is not only in line to the Affordable Art Fair but also emphasises IDOOH's authority as a in the forefront of creative media.
解説 / 紹介
準備中。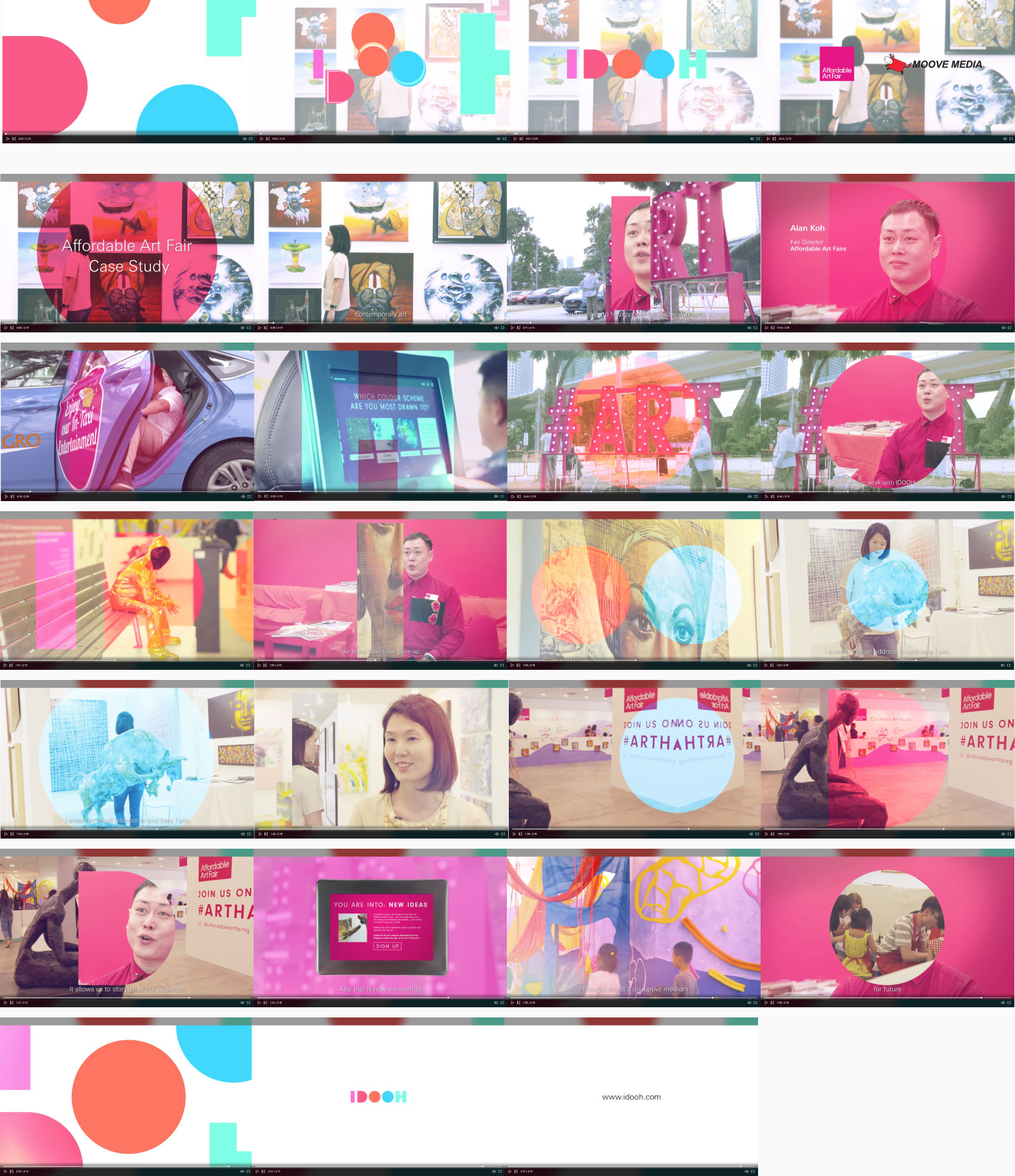 ---
In line with the cutting-edge data technology, fast and bold cuts and glides were used to animate on-screen information, such as the successful results of the campaign.
---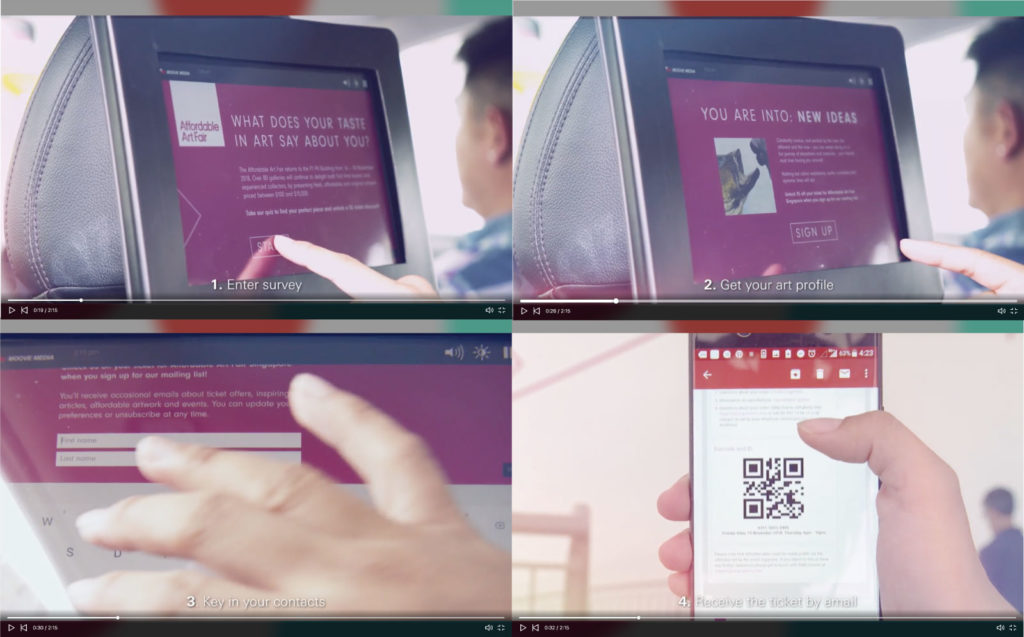 &nbsp