A HOMAGE TO FINN JUHL (2019)
Designer: Shannon Teoh
Photographer: Shannon Teoh
Client
Spatial / School Project / Prototype & Illustrations
Mediums
Product Scale Model, Rapid Prototyping,
Photography, Typography, Illustration, Layout
フィン・ユールへのオマージュ (2019)
デザイナー シャノン・テオ
フォトグラファーシャノン・テオ
クライアント
空間演出 / 大学課題 / スケールモデルとイラスト

媒体
スケールモデル、プロダクト、写真、
タイポグラフィ、イラスト、レイアウト

Synopsis / Introduction
I encountered danish designer Finn Juhl through the book 'Watercolors by Finn Juhl' Every little part or joint of his furnitures are distinct–It is almost like it's own language, it's own grammar and vocabulary. Thus, I believe it is worthy to study the life and work of Finn Juhl. This is why I chose his work, the 48 Chair, for an exercise in prototype-making. It is a 1:10 scale model with a model interior as well. Particular effort was put in elaborating the U-shaped backrest, the curved armrest and the tinted legs–All of which his signatures. A space reminiscent of architect Tadao Ando was crafted to explore how a Scandinavian design sits in a modern Japanese space. A booklet was also made, illustrating his iconic works in watercolour, as he usually does. Overall it is a study of Finn Juhl's design through two- and three- dimensional means.
解説 / 紹介
先日'Watercolors by Finn Juhl'と言う本に出会い、フィン・ユールと言うデンマークの家具デザイナーを知った。彼はよく水彩で家具を描いていたので、それについて書籍が出版されている。彼はユニークなパーツで、自分ならではの家具の世界を創造した。彼が生涯をかけて作った作品を学ぶべきだと思い、スケールモデルの課題を受けた時、彼の48chairを選択した。そして、彼の作品の特徴であるU型の背もたれ、曲線的な肘掛けや色付けされた脚の先端などを工夫した。 ミッドセンチュリーの北欧デザインと日本の近代的なデザインを合わせるとどのような空間になるか知りたかったので、安藤忠雄のようなインテリアモデルを制作した。最後に、立体だけでなく、彼の水彩画の平面図を参考にし、幾つかの名作を自分でも水彩で描いてみた。
---
&nbsp
*The book is not designed by me but it is the source of inspiration for the watercolour paintings and the scale model.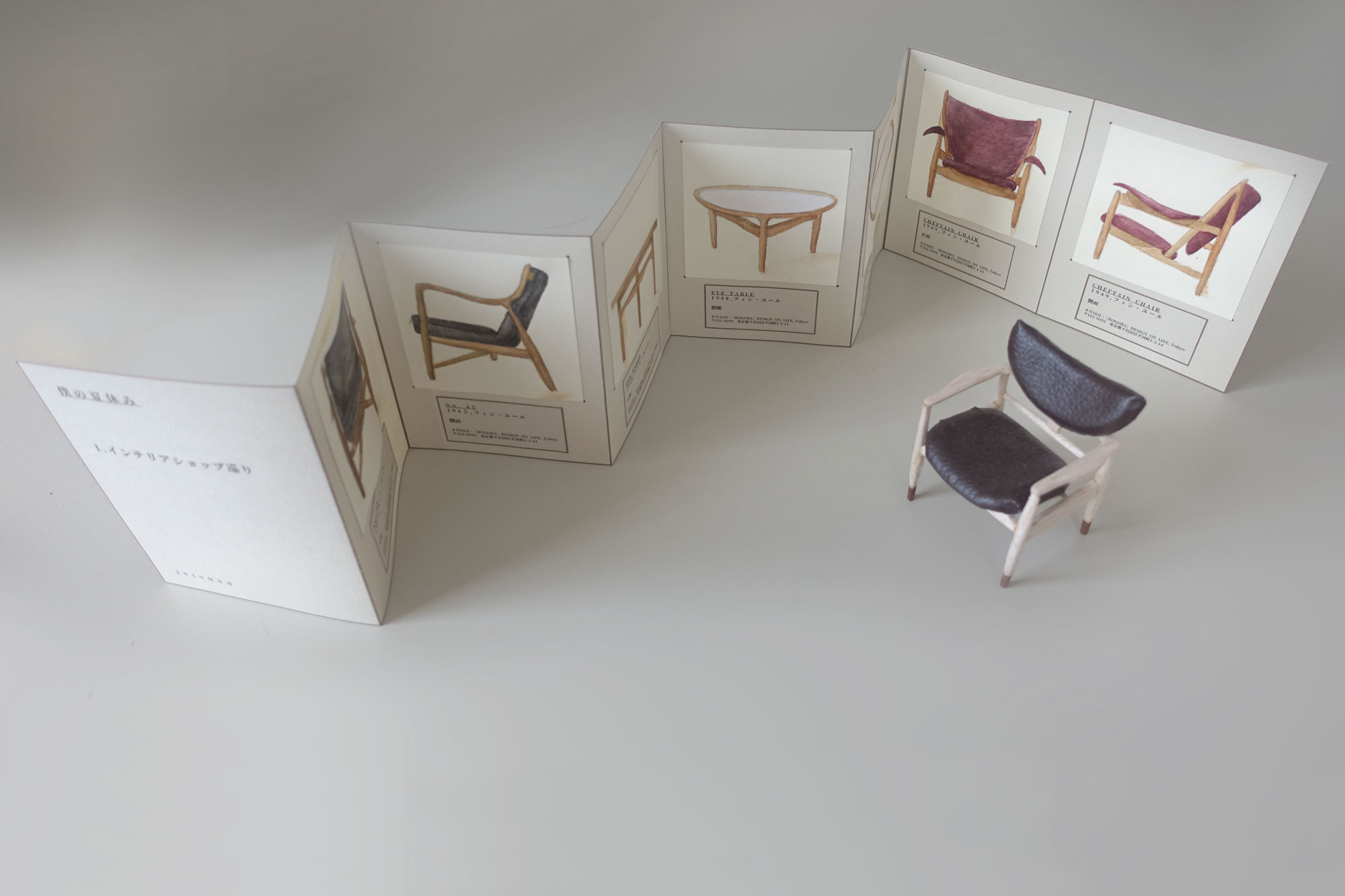 ---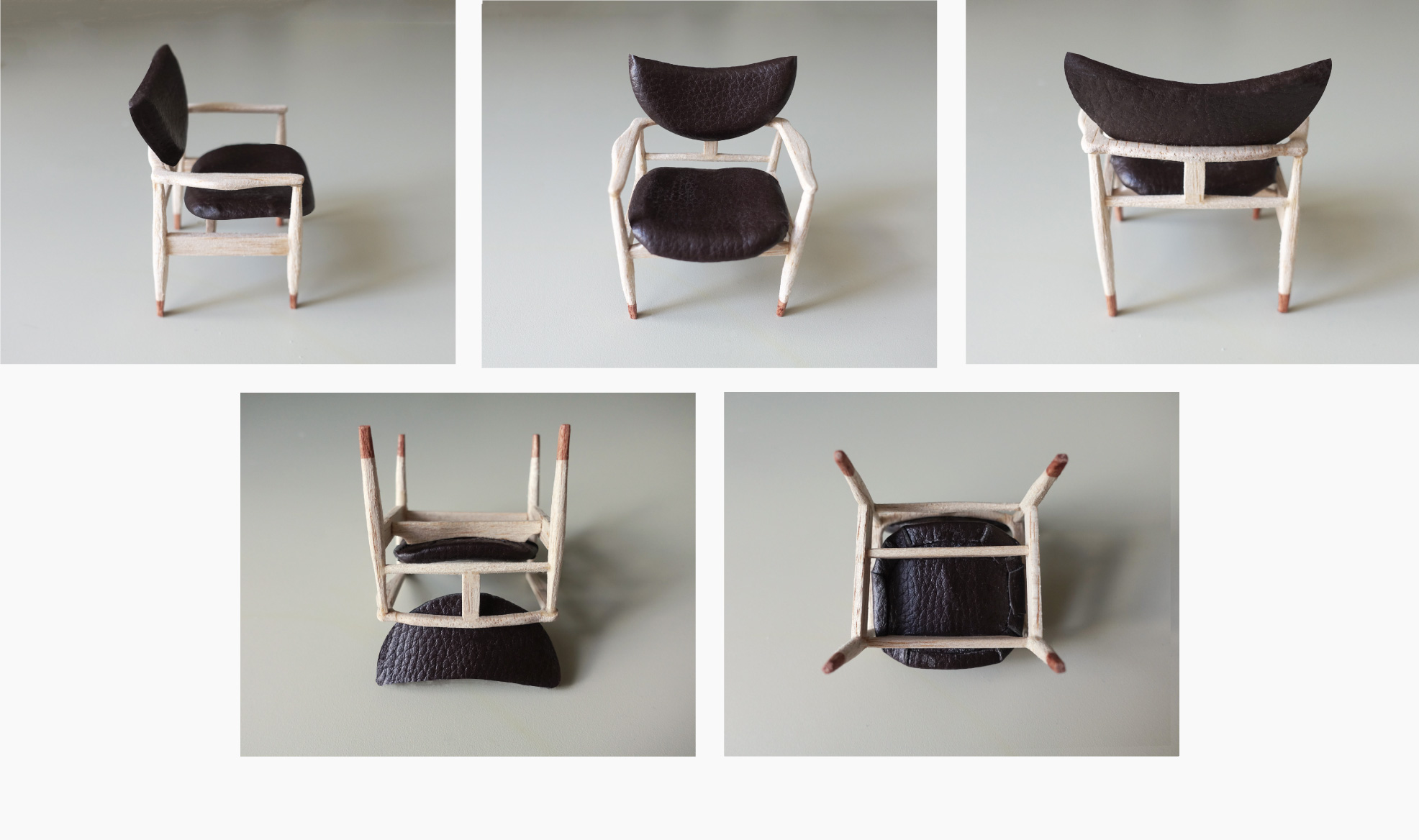 ---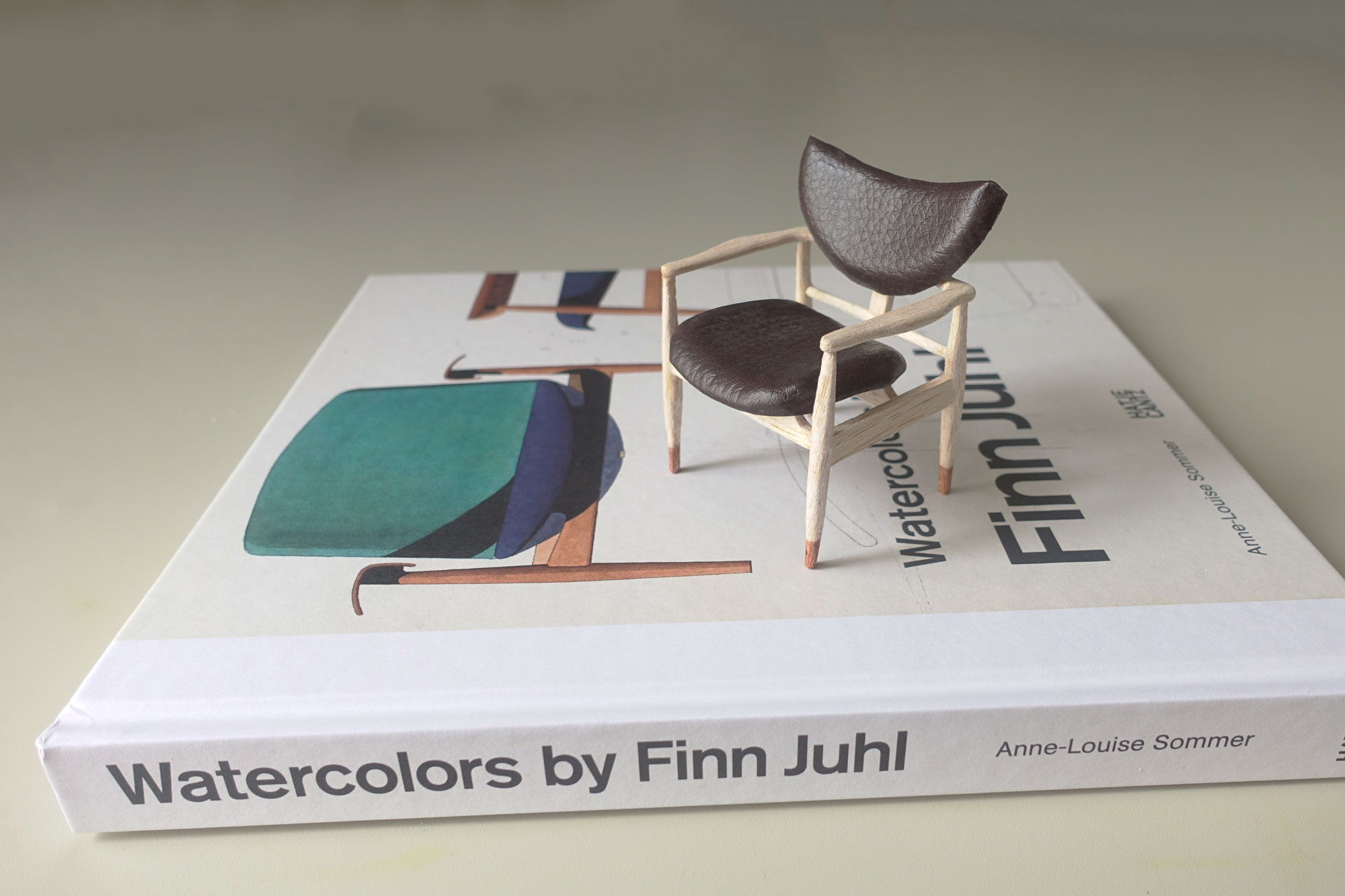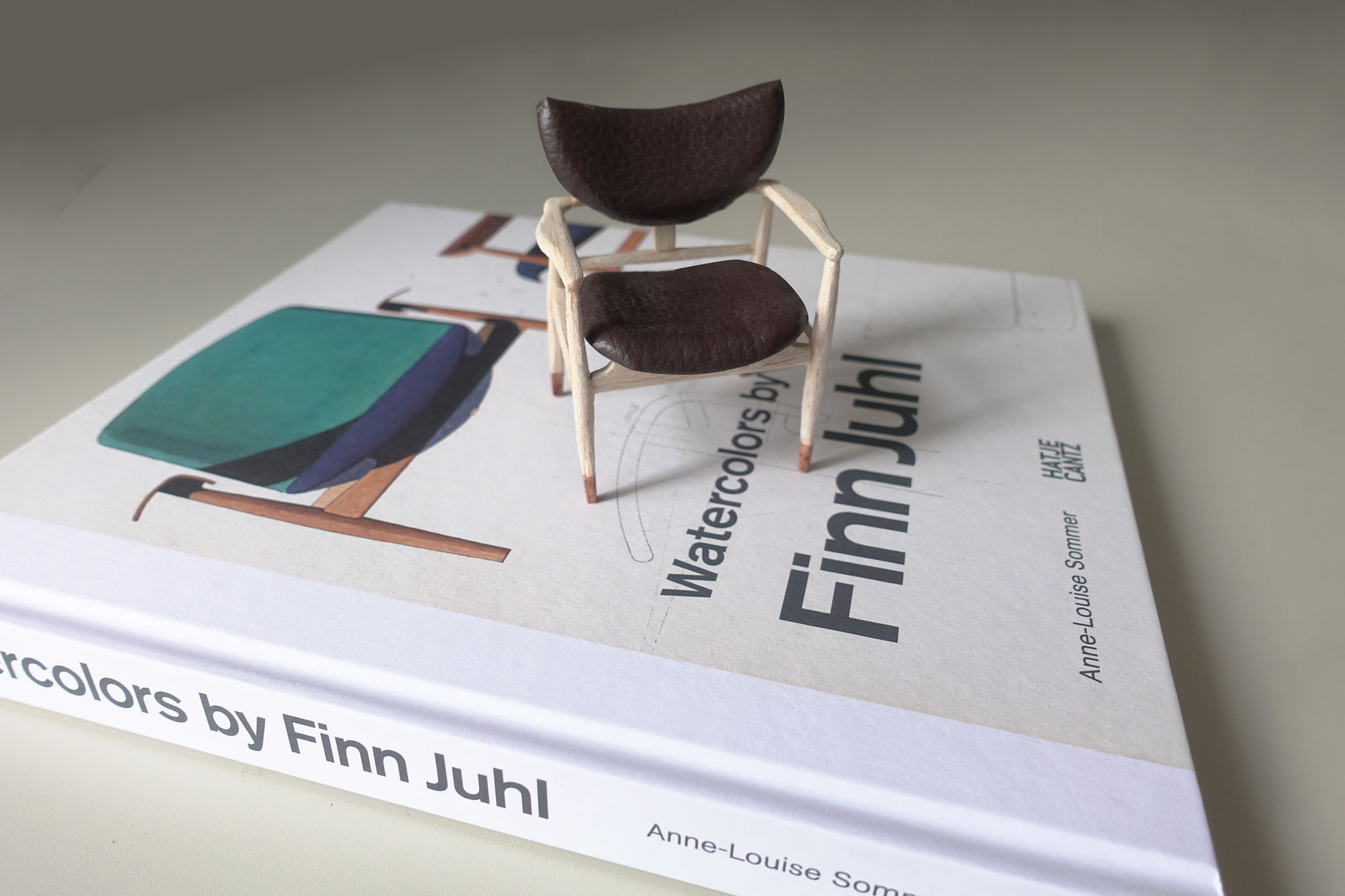 ---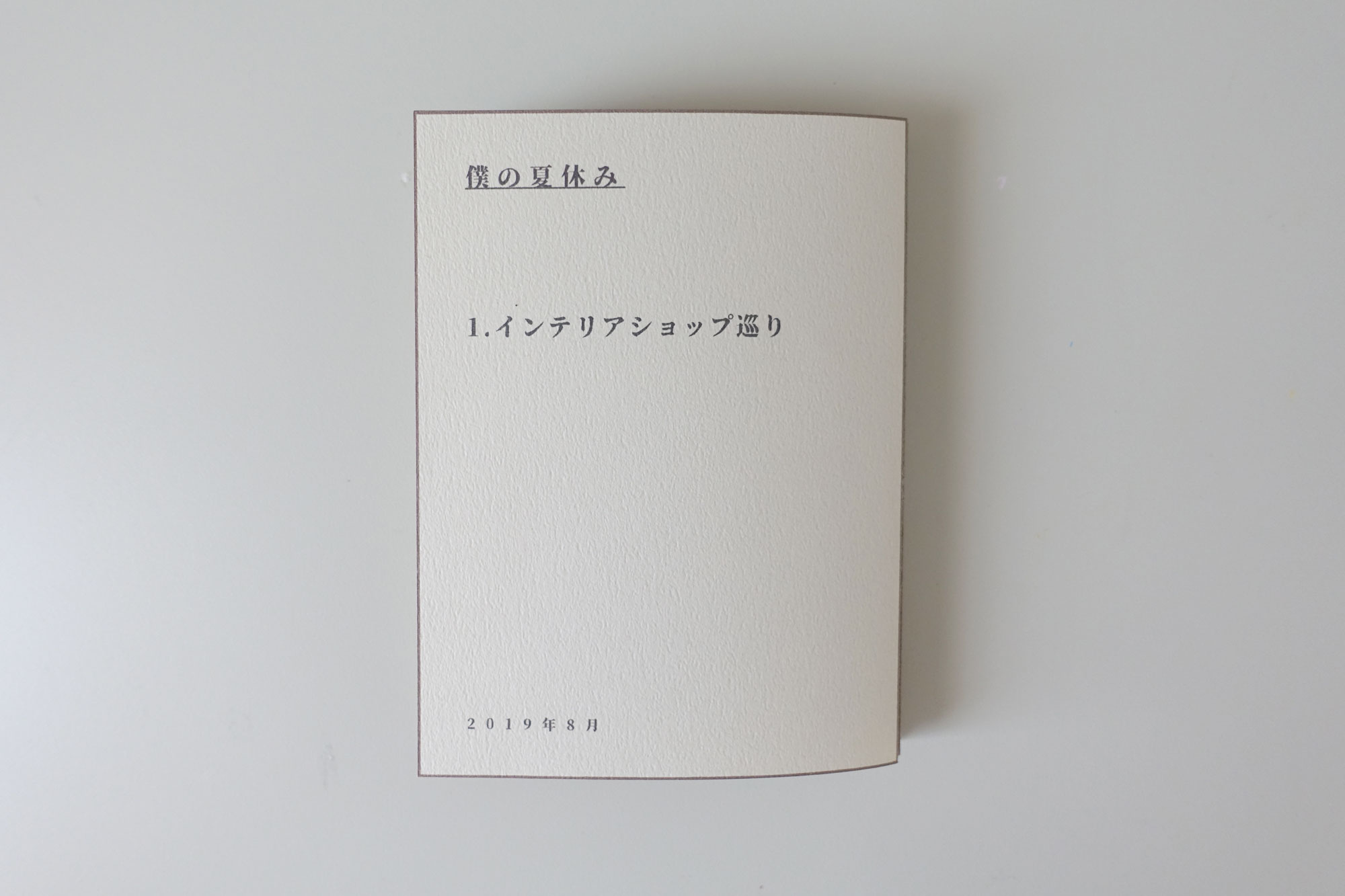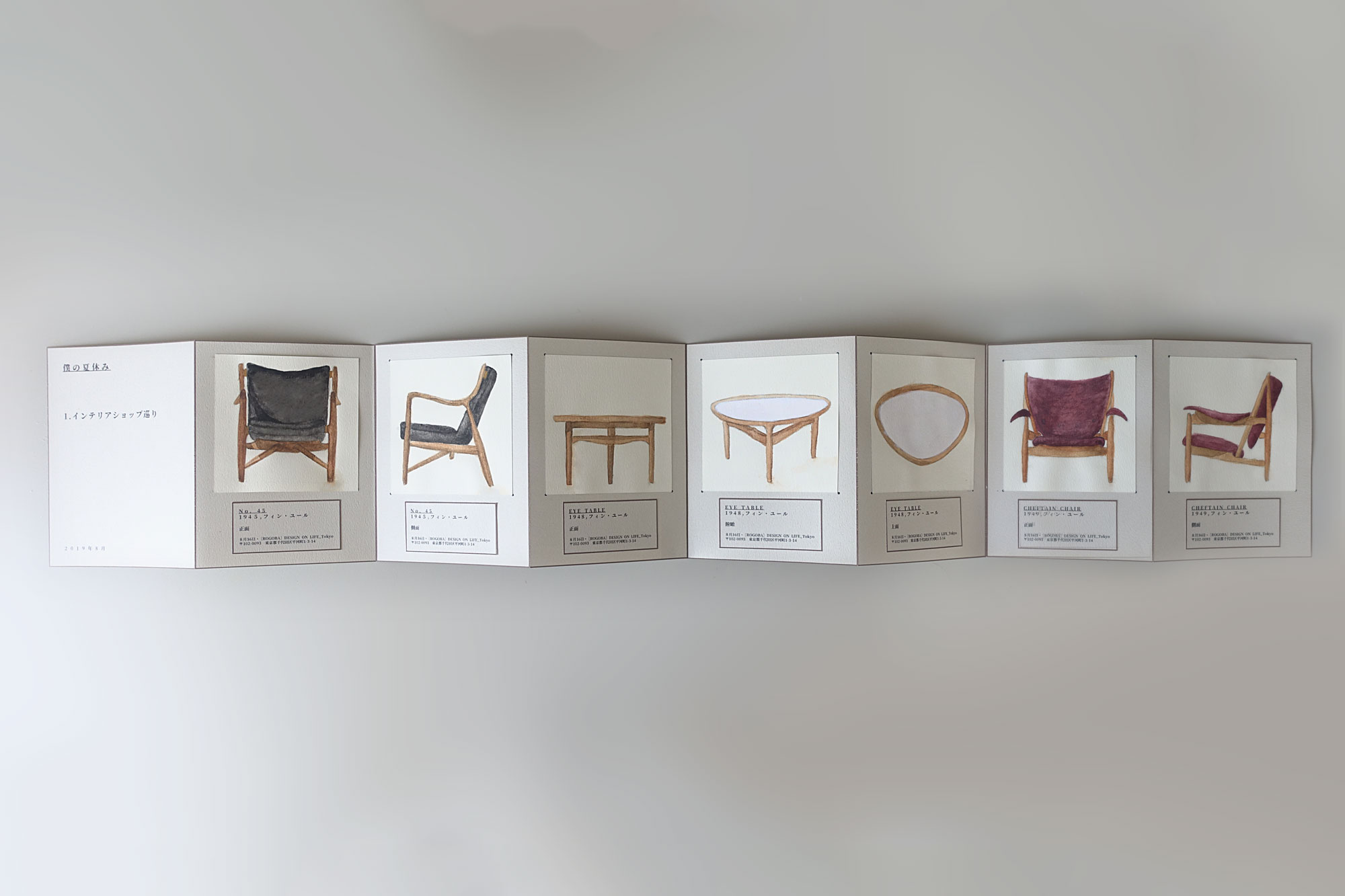 ---
&nbsp